Menu Option
Main Menu > Edit Tables > Vendor / Supplier Survey Questionnaires
Supplier Survey Questionnaires may be assigned to a Supplier /Vendor by first clicking on the
Copy to Vendor button

shown in the Browse Table below.
Browse Table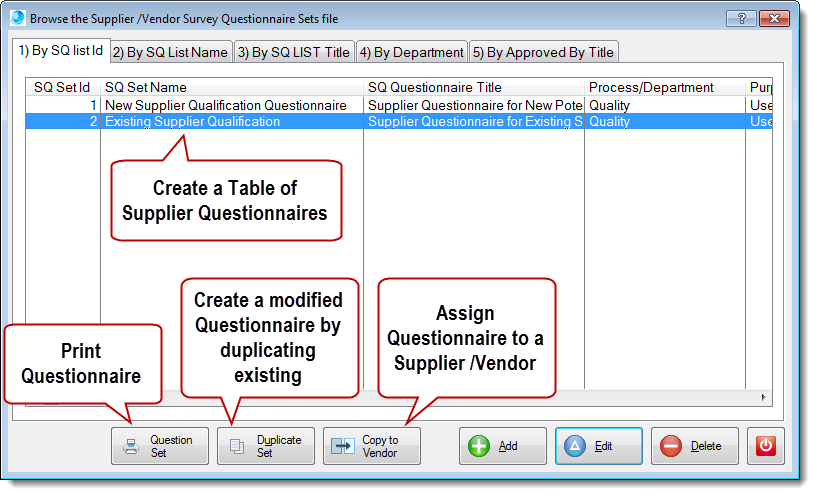 1.Step (1) highlight in the table show below a Survey Question Set that should be assigned (related to a supplier). Multiple Survey Sets may be assigned to a single Supplier.
2.Step (2) Click into the Vendor Id field and the Supplier /Vendor look-up table will open. Select a Supplier from the table.
3.Step (3) Click on button (3) Click here to Copy Question Set to Vendor Table.
4.Repeat these steps above to assign Survey Questionnaires to other Supplier /Vendors.