Audit Plans are the top level of Audit Schedules, which provides a process of grouping Audit Schedule elements into a single Standard and, or Year. Therefore, if an Audit Plan is copied then all of the Audit Schedule elements are copied into a new Audit Plan.
1)In the image below, shows a browse table for Audit Plans. The Audit Plans may be sorted or displayed by Tab 1) By Plan Id; 2) By Year and System; 3) By System; 4) Copy (Audit) Plan +Scheduled elements.
2)Double-click on the highlight bar to edit the Audit Plan Year, Audit Plan Name and Audit Plan Schedule.
3)To access audit elements or print audit elements in the Audit Schedule click on the button Edit/View Audit Schedule.
4)Tab 4) Copy Audit Plan +Schedule displays additional steps that are needed to make a copy of an Audit Plan and Audit Schedule.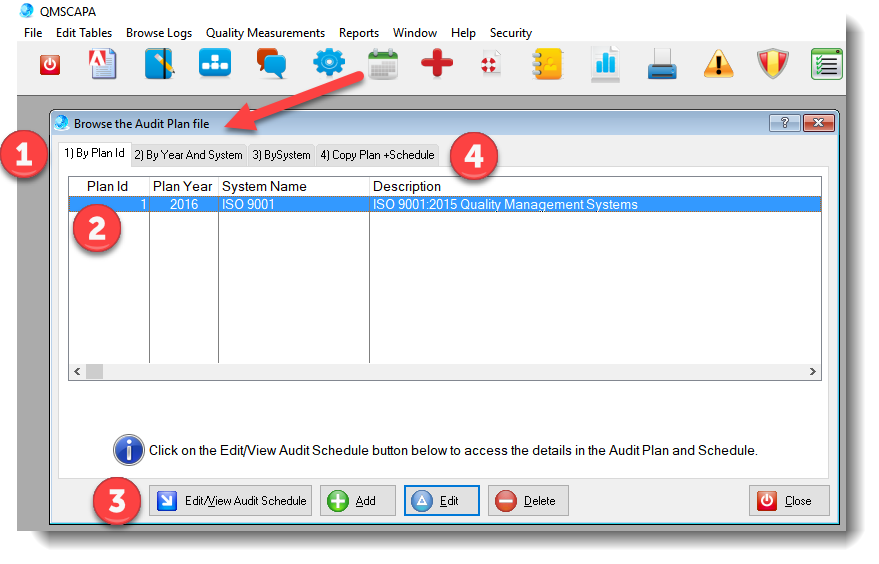 Copying Audit Plan and Scheduled Elements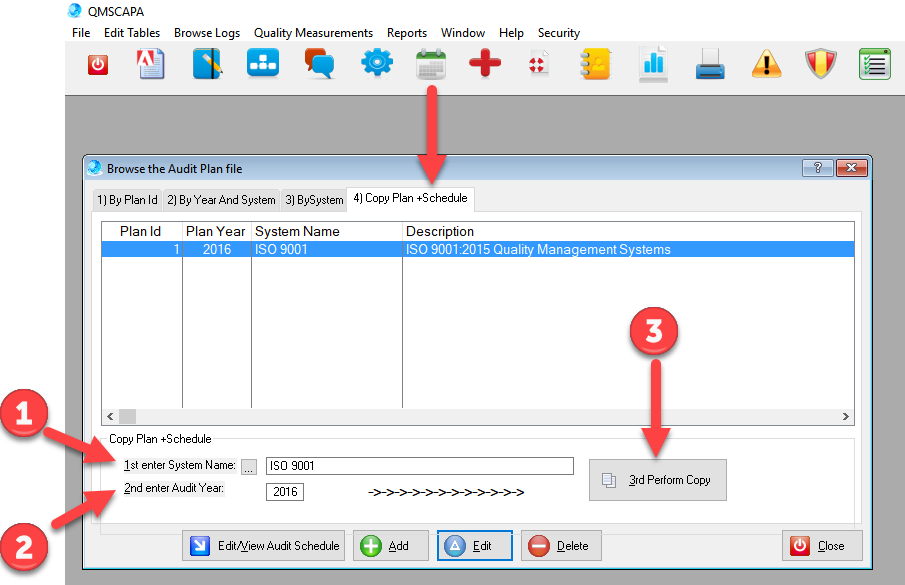 To copy an Audit Schedule:
Select the Tab 4) Copy Plan and Schedule (elements)
1)Enter the appropriate System name that you wish to appear in the new Audit Plan and Schedule.
2)Enter the year for the new Audit Plan and Schedule
3)Click on the button [3rd Perform Copy].
Audit Plan Window Form
1)The Plan Id field is automatically numbered.
2)The Plan Year may be edited when an Audit Plan is Copied for a following year.
3)Use the Name & Description field to describe the Audit Plan.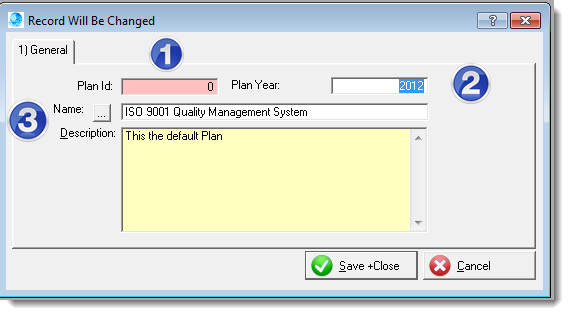 Related Topics: