On-time Delivery Table for Management Systems
QMSCAPA includes an 'OTD batch entry' option to enter on-time delivery data or calculations from an external program.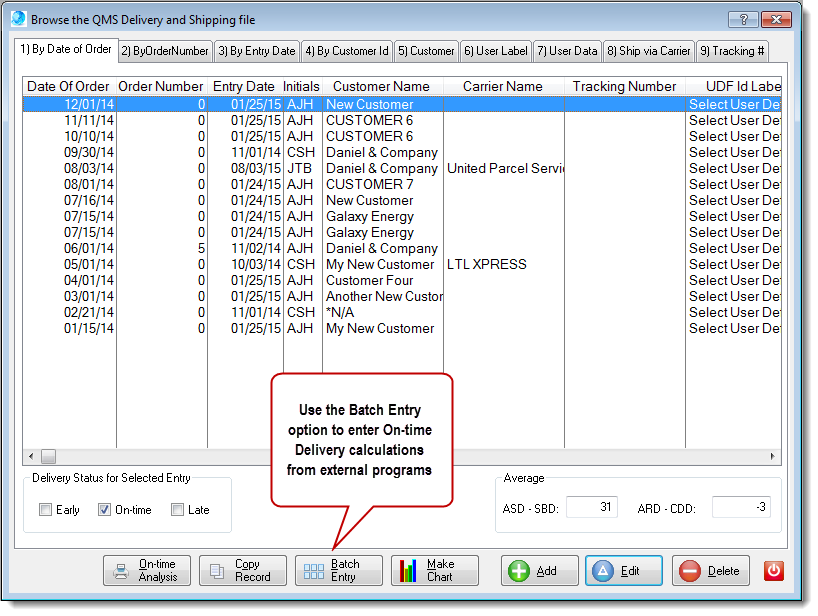 Batch Entry Table & Form
A.To use the Batch Entry Table and Form enter an appropriate ending date for the batch of data that should be represented in the On-time Delivery Table. E.g. 3/31/2015 may be appropriate for the 1st Quarter of 2015 or the Month of March.
B.Enter the percent 'on-time' or 'late'; the sum of the two percentages may not exceed 100.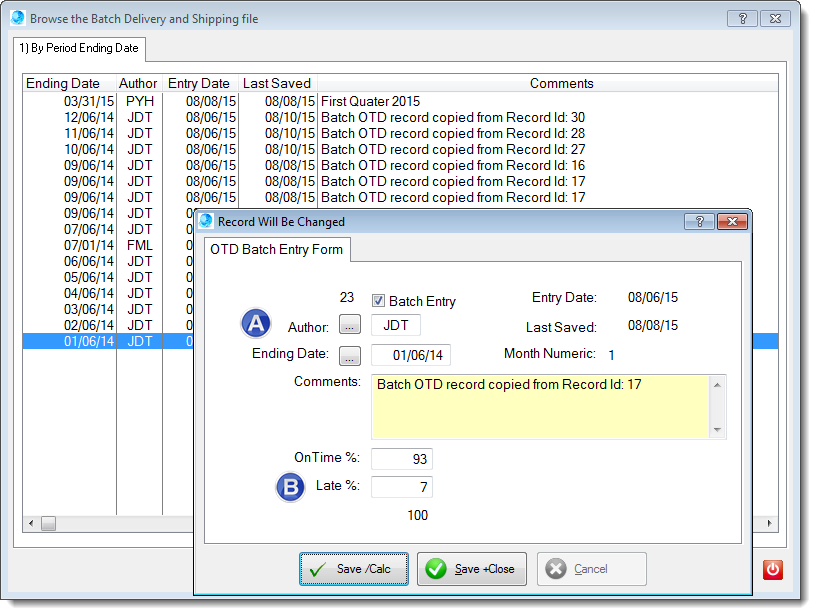 Online Internal Auditor Training Course ISO Management Systems
---

+1 800 644 2056