1)The General tab contains the Checklist Item details, including:
a.Checklist id
b.Inspection information
c.Instruction for Fail.
2)The Drawing or Image tab is used to link a image on disk (see the the checkbox [ ] Include an Image).
3)Checklist Item details
a.Section Name for the Item
b.Section Sequence number
c.Row Number
4)The Inspection description should be phrased or written according to the intended measurement and the appropriate Pass or Fail.
5)Record the appropriate instruction if the measurement fails.
6)The type of measurement that is needed should be identified by the Measurement Id.
a.The Measurement lookup table contains default settings for the type of measurement and the 'text' for the Fail, Pass and Not Applicable.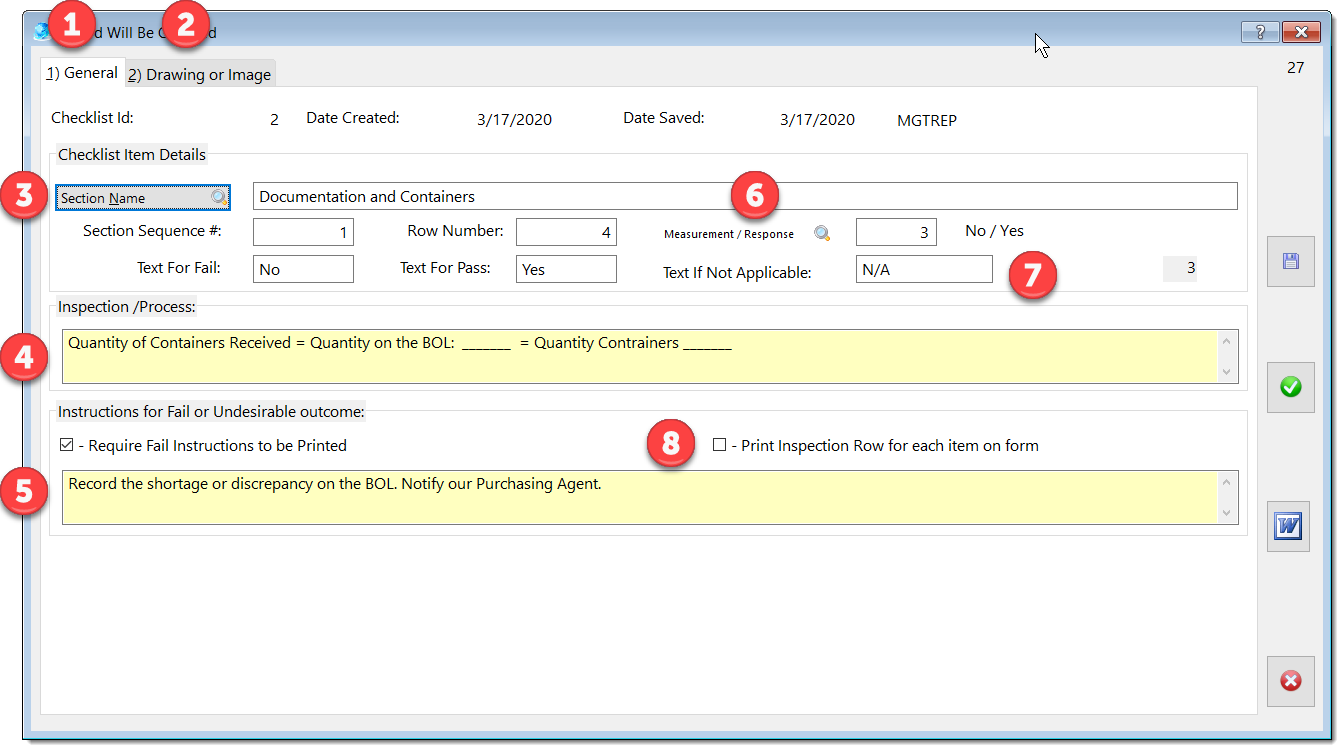 Related Topic: Printing Checklist | Checklist Measurements
Checklist may be further customized using the QMSCAPA Report Builder.