Menu Option
File > Company Setup > Company Default Settings

Browse Table
Click on the [Edit] button to open the Company Default Settings file.

Form for Editing Company Default Settings
Company Default settings enable features for all users.
Tab 3) Optional Controls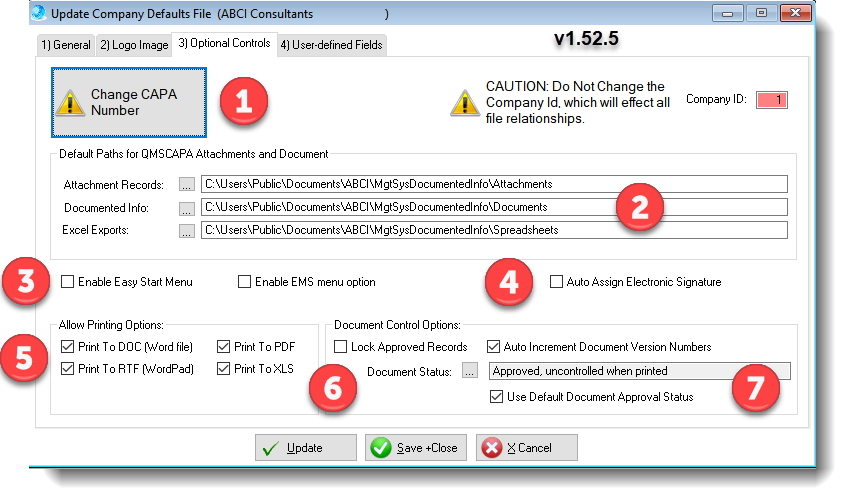 1) The Change CAPA number button allows the starting CAPA number to be set by a user.
2) The default file paths are where the QMSCAPA related documents and other attachments are stored.
3) The checkbox for Enable Easy Start Menu and the checkbox Enable EMS menu options which activates these features for all users.
4) The checkbox Auto Assign Electronic Signatures is applied to the Human Resource records.
5) Print options that may be applied to each start print window.
6) Document Control Options for locking records, auto increment of version numbers and the application of the Document Status when document approval has been completed.