QMSCAPA Report Builder Features
The Report Builder Data Dictionary is the "heart" of the report builder - it contains information on all the database fields used by your program, as well as internal variables and functions that you can use to customize your output. The dictionary may be accessed through a FRAME. Here is a sample dictionary: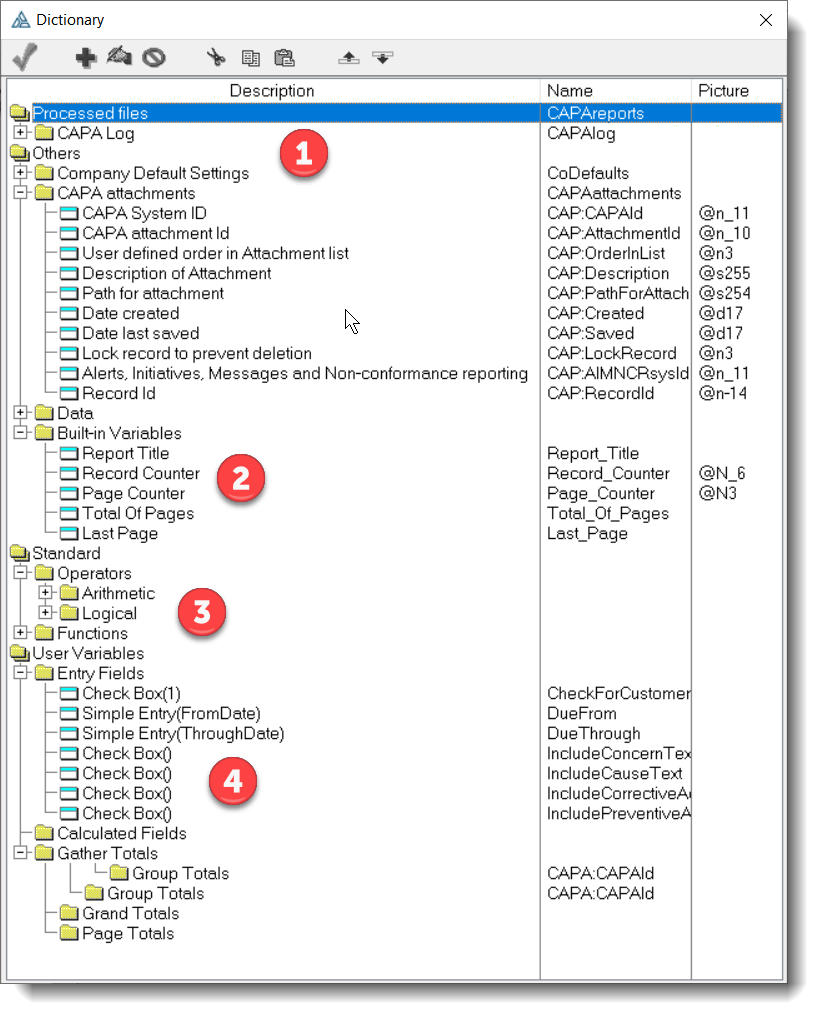 Shown above is a sample dictionary. The dictionary uses an expandable "tree" format to access the different types of information that can be placed inside a frame. The tree above is shown in expanded and collapsed form for a better overall view. In the image above:
1)Report Builder Process files are the data tables that appear inside QMSCAPA and are available in the Report Builder Editor.
2)Additional Built-in Variables that are available in the Report Builder Editor.
3)Report Builder Operators and Report Builder Functions that may be performed when the report is executed.
4)Additional Report Builder Entry Fields that may be defined by the user.