Document Version Approval and History Log
A.The letter (C) with pointing arrows to
1.the quantity of Approvals Required (tally of the þ Required Approvals group check-boxes)
2.quantity of approvals by E-Signature in the Version Approval and History Log
3.quantity of approvals verified by a QMSCAPA user
User Tips:
•Press and hold the Ctrl key + the F10 key to edit Org Chart Position text. (See Edit the window field names)
•The Document File Path field may contain any file type (opening application must be installed on the users computer or server), includes web pages, Word docs, PDF and RTF.
•The Document Status field is used to report the document status when the QMSCAPA Document Generator is used to create the document and printed.
•The Document Comments field is intended for unique guidance about the document and may be printed if needed.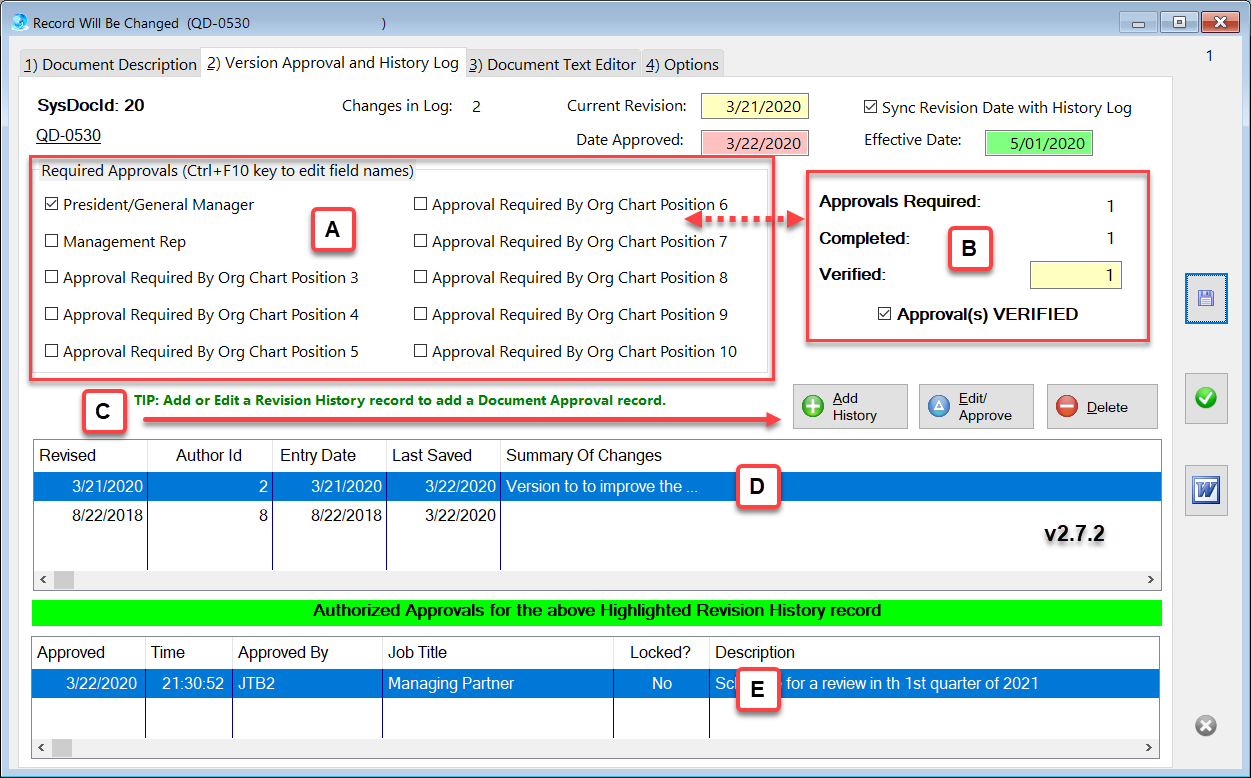 Related Topics:
•Electronic Document Deployment