QMSCAPA provides a centralized database for recording controlled documents. The Documents Control Index is central depository for recording:
•Alpha & Numeric version codes

•Approval Journal

•Date Approved

•Date Created

•Date Effective

•Date Last Saved

•Date Revised

•Document Path and File Name

•Document Identification

•Document Type

•Document Title

•Revision History Journal
In the image below ...
A.Section (A) of the browse table provides instant sort tabs by:
(1)Document Id (user defined)
(2)Document Title (user defined)
(3)File Path Name where stored (user defined)
(4)Department (user defined)
(5)Status (user defined)
(6)System Document Id (Sys Doc Id)
(7)Document Type (user defined)
B.Section (B) displays the Revision History Journal for the highlighted record in Section (A).
C.Section (C) displays the approval journal of the highlighted record in Section (B) of the Revision History Journal record.
D.The (D) Copy to Excel button creates a Microsoft Excel compatible file of the browse table.
E.The Document Index button prints the entire index.
F.The Approval Journal button prints the Revision History Journal that have an associated approval record.
G.The Add, Edit and Delete buttons are used to control records in the Documents Control Index table.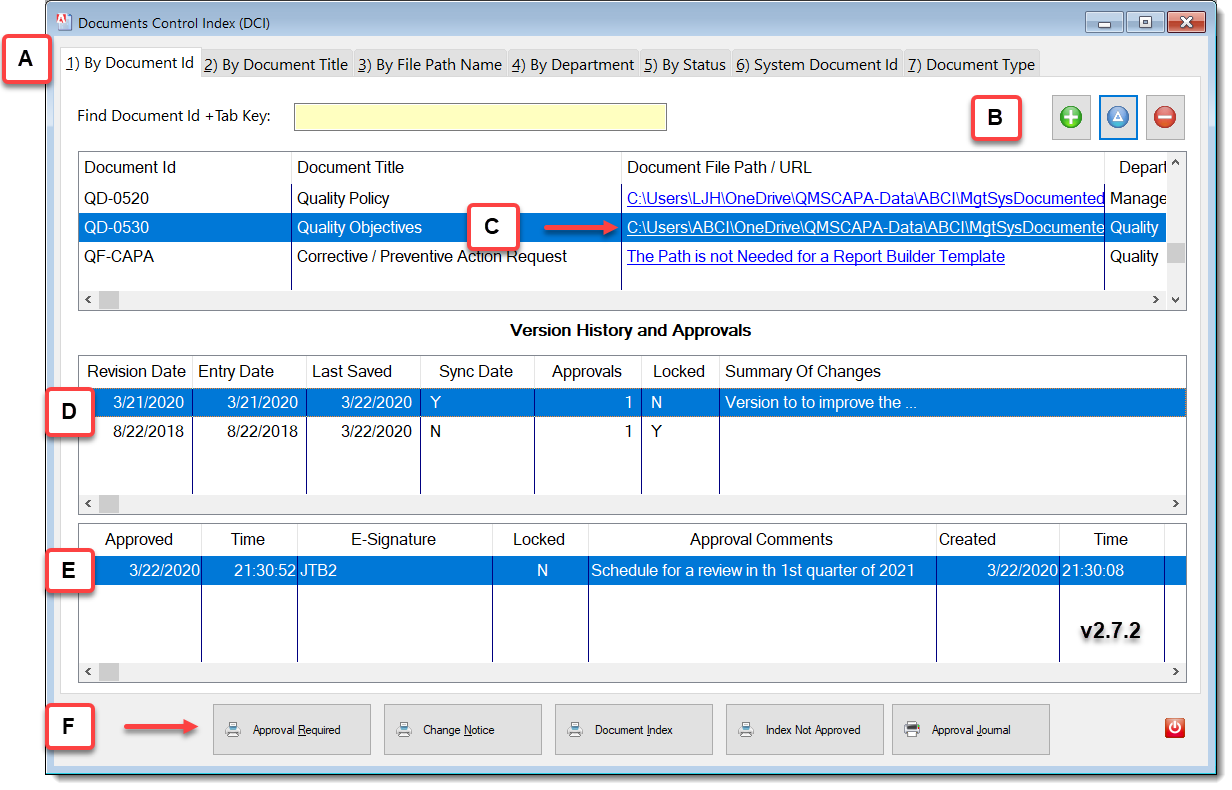 Related Topics:
Electronic Document Deployment