The Document Management Table is designed for use as document segments or document paragraphs or a collection of paragraphs.
1)The Document segment Sequence in Document field is a user-definable field to allow precise placement within the Document.
2)The Document Heading for Text field is intended as a quick reference of the document content.
3)Each Document segment may contain an optional Trailing Image.
4)The Document RTF controls may be used for font selection, color, attributes and size variations.
5)The Print RTF Document button prints all segments of the currently displayed document.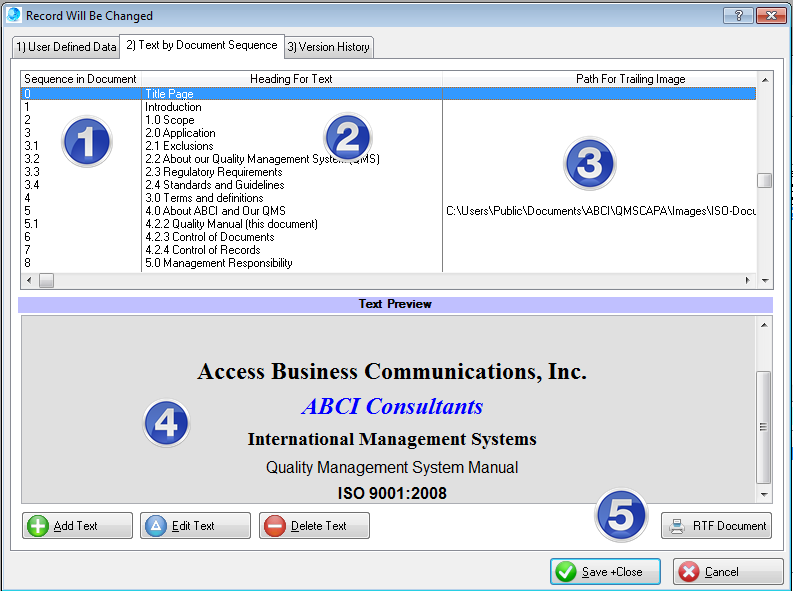 Related Topics: