As published in ISO 9001:2015, Clause 8.4.3 Information for external providers
The organization SHALL ensure the adequacy of requirements prior to their communication to the external provider. The organization SHALL communicate to external providers its requirements for:
a) the processes, products and services to be provided;
b) the approval of: 1) products and services; 2) methods, processes and equipment; 3) the release of products and services;
c) competence, including any required qualification of persons;
d) the external providers' interactions with the organization;
e) control and monitoring of the external providers' performance to be applied by the organization;
f) verification or validation activities that the organization, or its customer, intends to perform at the external providers' premises.
The QMSCAPA Supply Chain Management module provides tools for:
☑Developing Questionnaires to survey suppliers and/or vendors. Rarely can one questionnaire fit all all suppliers and vendors. Therefore, once you have designed a base template then many versions can be customized for many different types of suppliers and/vendors.
☑Developing supplier/vendor evaluation methods.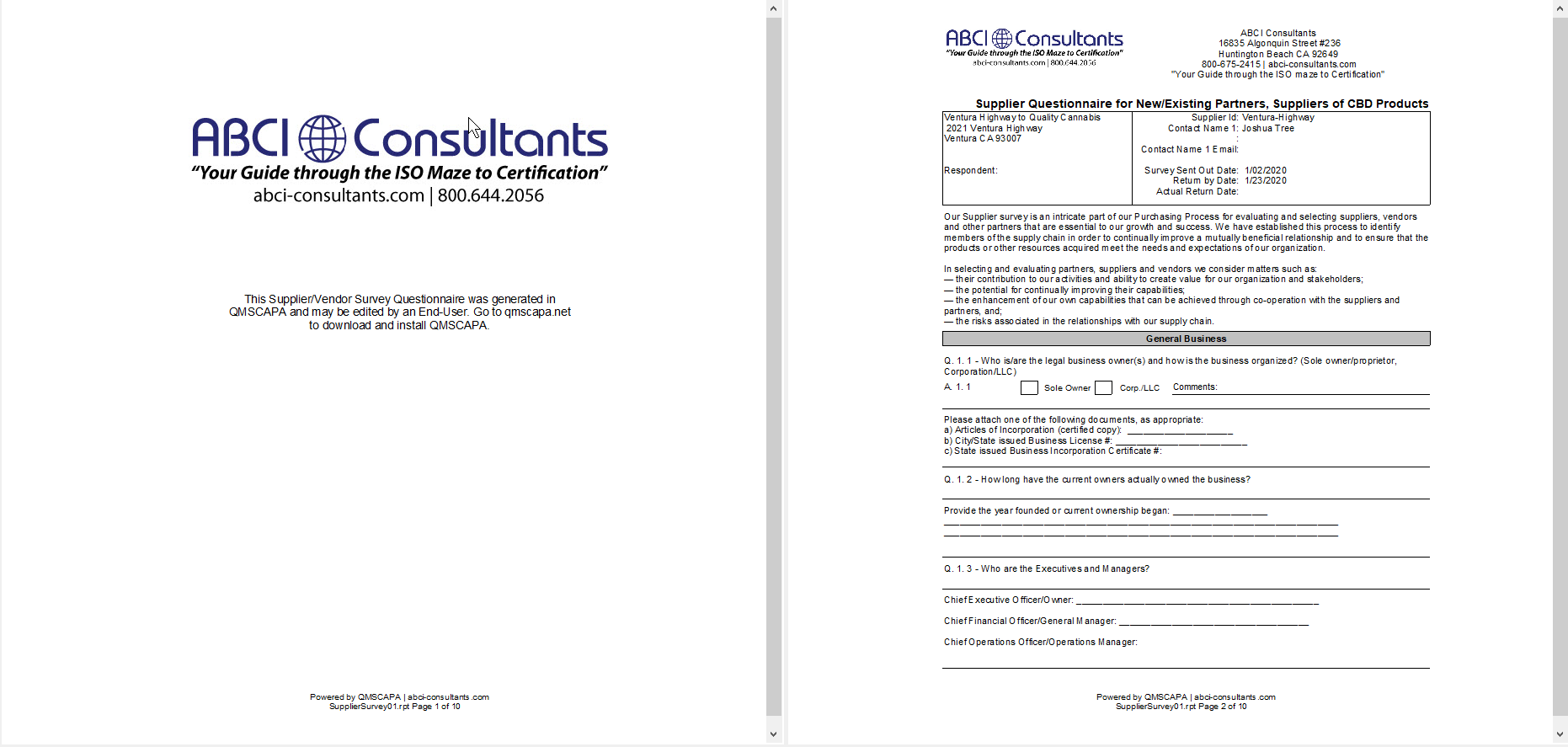 •Download Supplier/Vendor Survey as PDF
•Download Supplier/Vendor Survey as RTF