Fault Tree Analysis are created or derived from a Fault Tree Template. Therefore, the first step to create a Fault Tree Analysis is to create an appropriate Fault Tree Template or select a template from the Fault Tree Template library table. One to many templates may be created, as needed. Fault Tree examples include:
•Environmental incidents
•Key processes and sub-processes
•Occupational Health and Safety incidents
•Outsourced processes
•Quality
Menu Option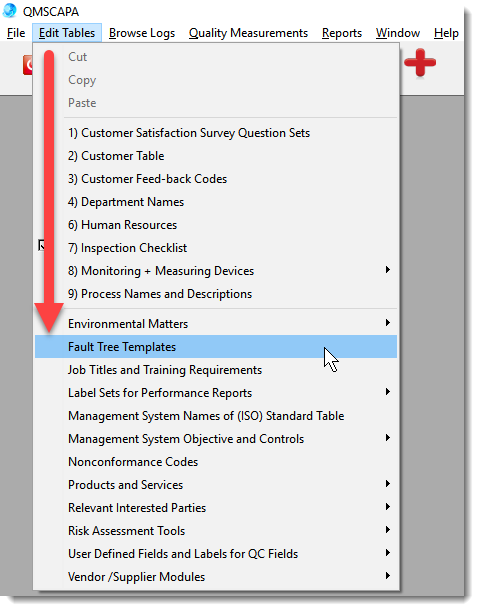 Fault Tree Templates Table
1)To create a Fault Tree Analysis from a Temple:
o1st select or enter a Corrective Action (CAPA Id)
o2nd click on the [Copy Template to Fault Analysis Tree] button
o3rd click on the [View Fault Analysis Tree]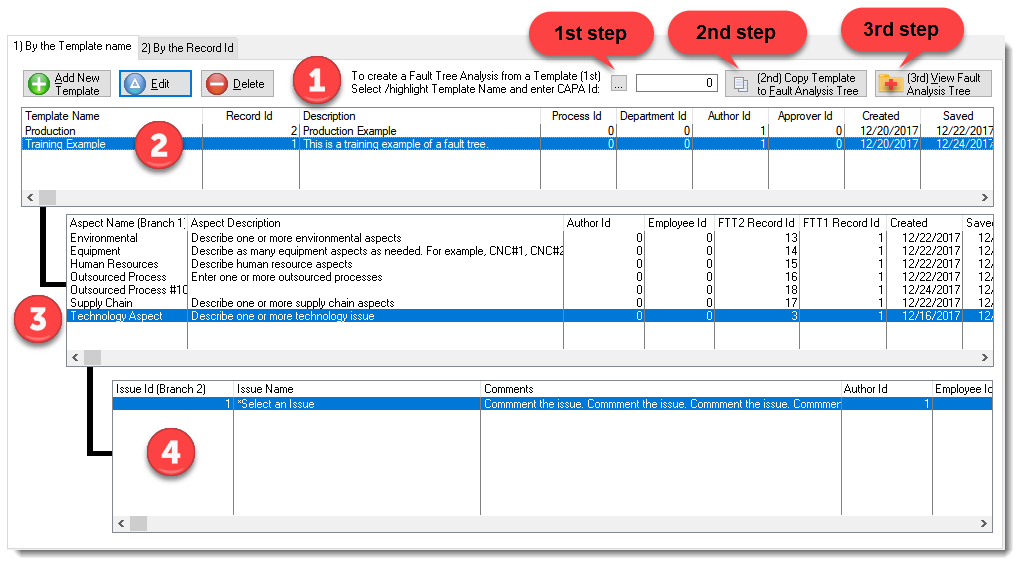 Fault Tree Template Edit Form
1)Add, Edit or Delete ASPECTS
2)Add, Edit or Delete ISSUES
3)The highlighted ASPECT is directly related to the ISSUES in the ISSUES table.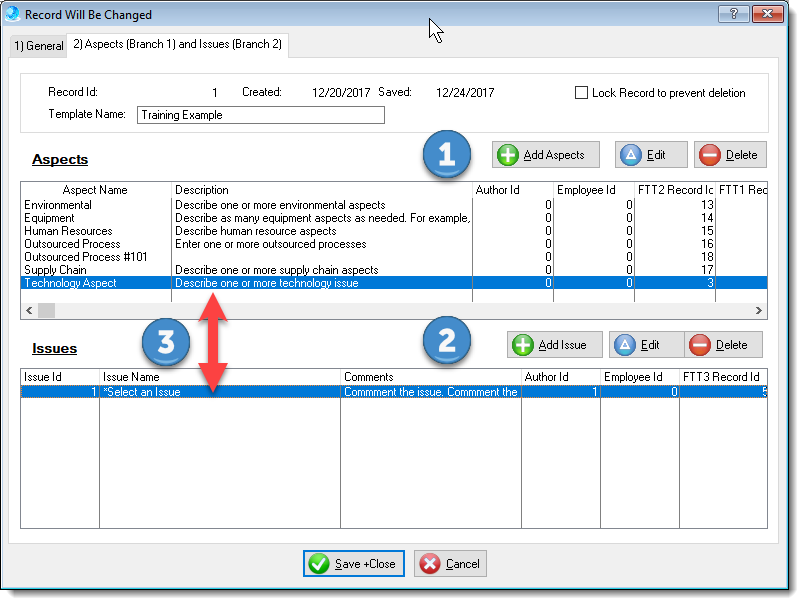 Related Topics: CAPA Fault Tree Analysis Window