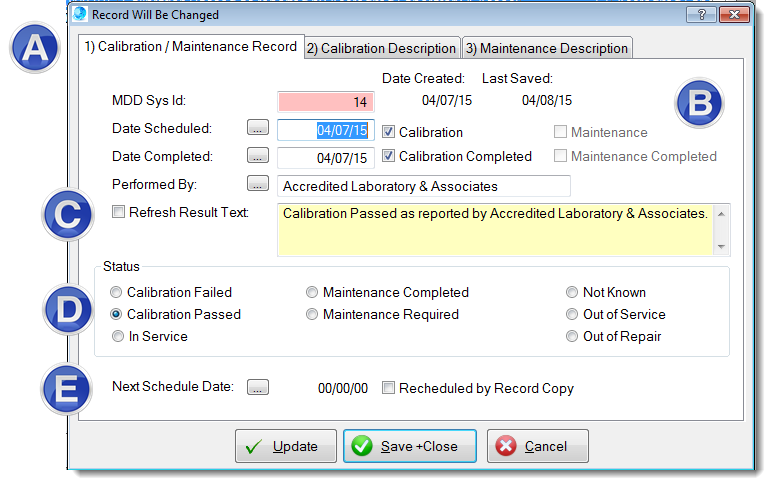 (A) The Calibration or Maintenance Record includes information for scheduling dates, completion dates, who performed the actions, results of the activities and the final status, along with a rescheduling or next event date.
2) Calibration Description and 3) Maintenance Description tabs may be used to record additional calibration and maintenance requirements or notes from the activities.
(B) Calibration and Maintenance records my coexist in the journal.
(C) Optionally the Refresh Result Text check-box can assist with auto-populating the Calibration/Maintenance Results field.
(D) The Status field contains common phrases for calibration and maintenance activities.
(E) The Next Schedule Date is computed based upon the Completion Date field + the Interval Days field recorded in the Calibration Frequency field and Maintenance Frequency field of the M&M Device form.