Menu Option for ISO Objectives and Controls
Edit Tables > Management System Controls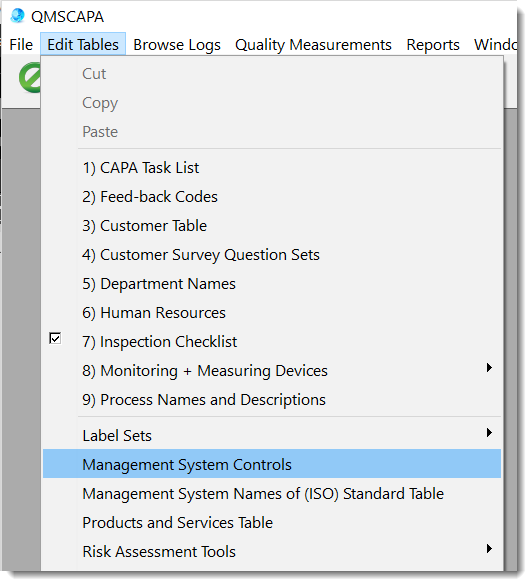 Browse Table for ISO Objectives and Controls
A.Add, Edit or Delete associated documents of the control.
B.Print a Statement of Applicabilitiy
C.Add, Edit or Delete a Section Id, Objective or a Control record.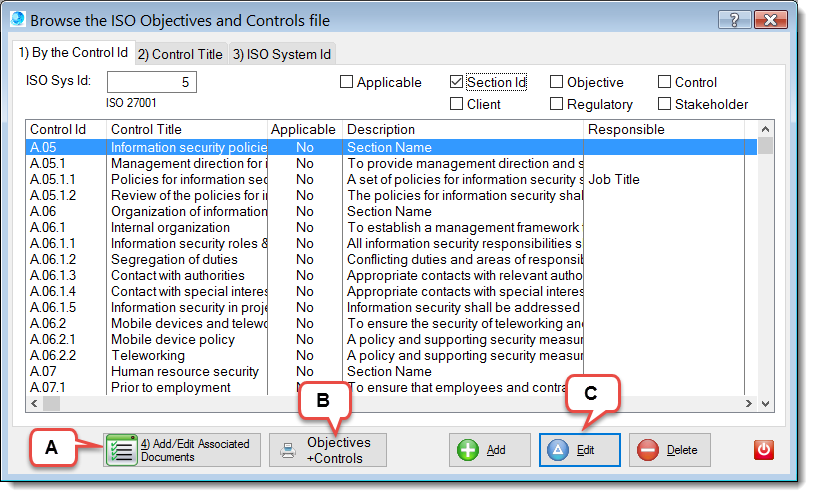 Form for ISO Objectives and Controls
A.The 1) General Tab tab contains the Objective Description.
B.The 2) Control Descriptions tab contains the Control Description.
C.The 3) Justification for Exclusions tab contains the Justification for excluding the control.