Menu Option
Product Life Cycle Planning and Evaluations Module
Currently in a beta release
The QMSCAPA Product Life Cycle Planning and Evaluations module is designed to provide support for the ISO 14001:2015 Life-Cycle based thinking for product planning and production.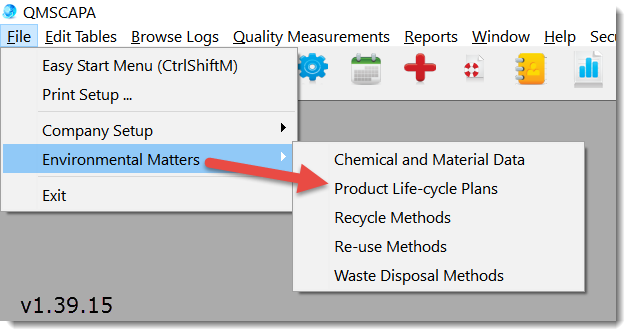 Product Life Cycle Planning Browse Table and Form
In the image shown below:
(A) Product Life Cycle Planning may be recorded along with the evaluations of specific Product Configurations, product items and any related chemicals and/or materials.
(B) Product Life Cycle evaluations may begin at the Product Group level or the Product Configuration level.
(C) All Plans may be printed as a group or a single selected Product Life Cycle Plan.