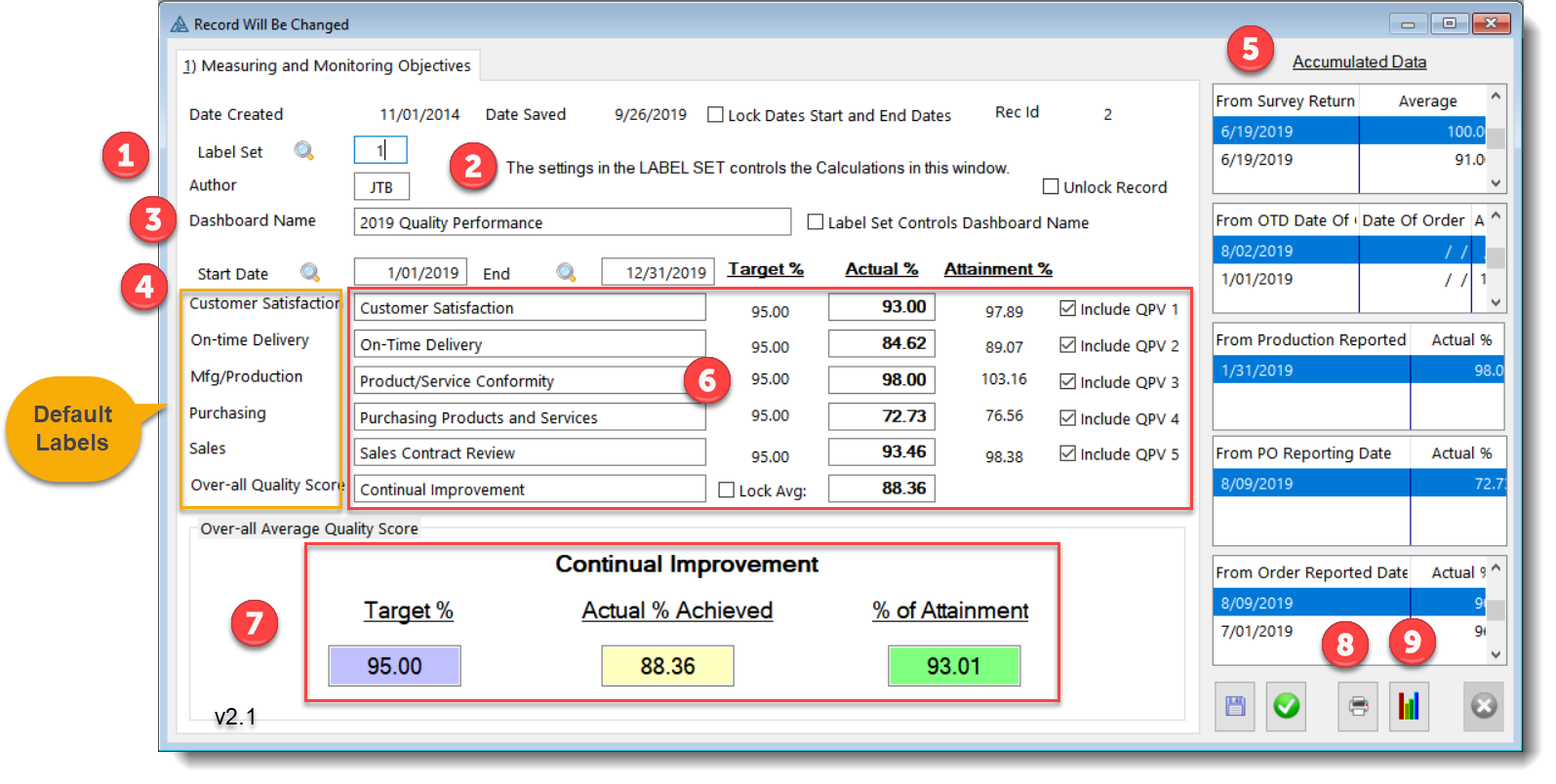 1) Choose a Label Set, which automatically populates the dashboard labels, the 'include QPV' settings, and the criteria for calculating on-time delivery settings.
2)The end-user can change the Labels on the Dashboard but not the formula of what must be calculated. The Q%V1, which means Quality Percentage Value # 1, always calculates Customer Satisfaction. Q%V2 always calculates on-time delivery. Q%V3 always calculates Mfg/Production quality. Q%V4 always calculates Purchasing quality. Q%V5 always calculates Sales quality.
3)Using the settings on the Dashboard Label Sets form window an end-user can select which quality metrics should be included on the dashboard.
4)Also, the criteria or formula for calculating on-time delivery is controlled by the Dashboard Label Set selected.

Online Internal Auditor Training Course ISO Management Systems
---
Quality Management Systems