A) Unique Customer Quality Targets may be set for each customer to measure Customer Satisfaction and On-time Delivery. Click on the look-up button to select from the Customer Quality Targets Table or simply enter the Record Id number.
B) The Quality Targets may viewed by the Record Id or by a unique description.
C) Use the Quality Targets form to set the target as a percentage for On-time Delivery (OTD) and Customer Satisfaction (CS).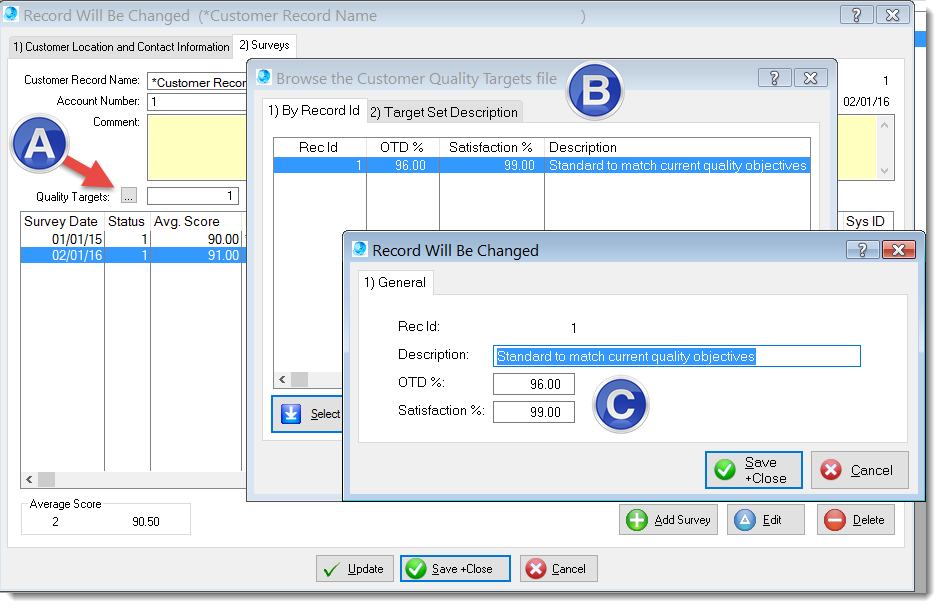 Online Internal Auditor Training Course ISO Management Systems
---

+1 800 644 2056