KPI Label Set Menu Option
Label Sets provide a method for an end-user to customize the KPI data entry form and set unique variables for each process.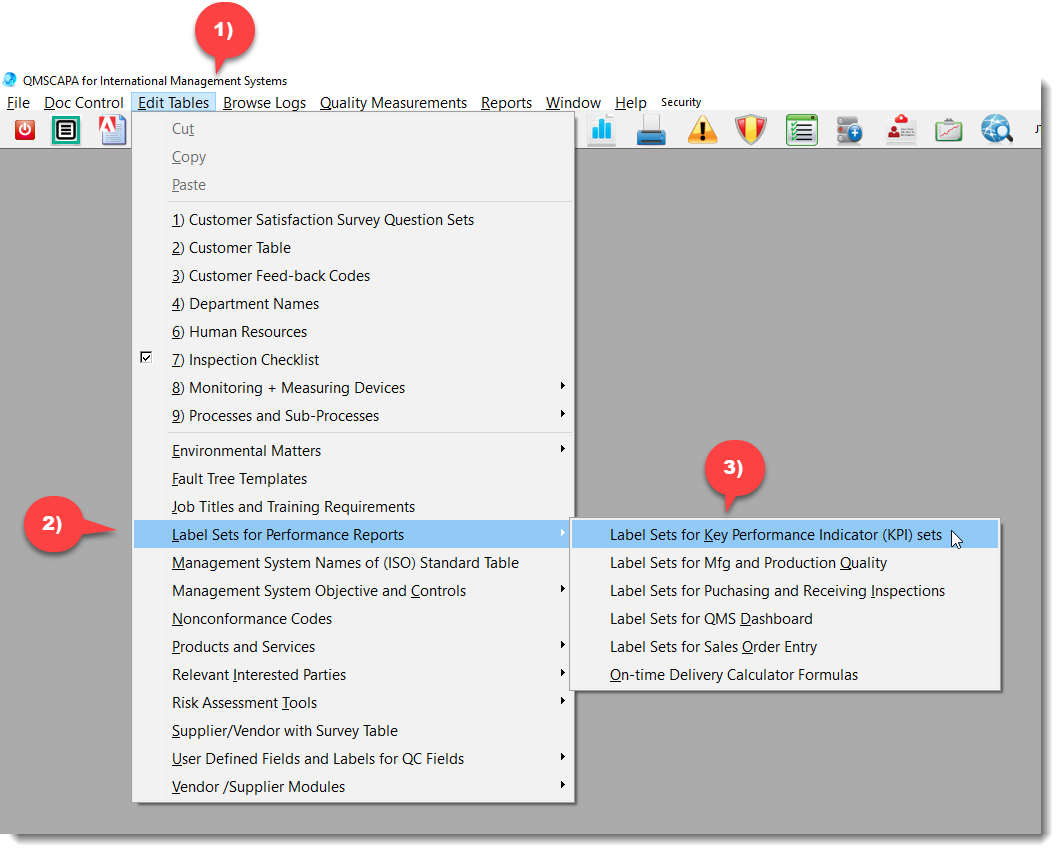 KPI Label Set Browse Table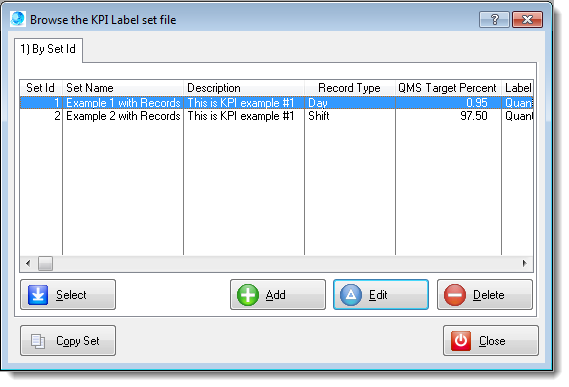 KPI Label Set Form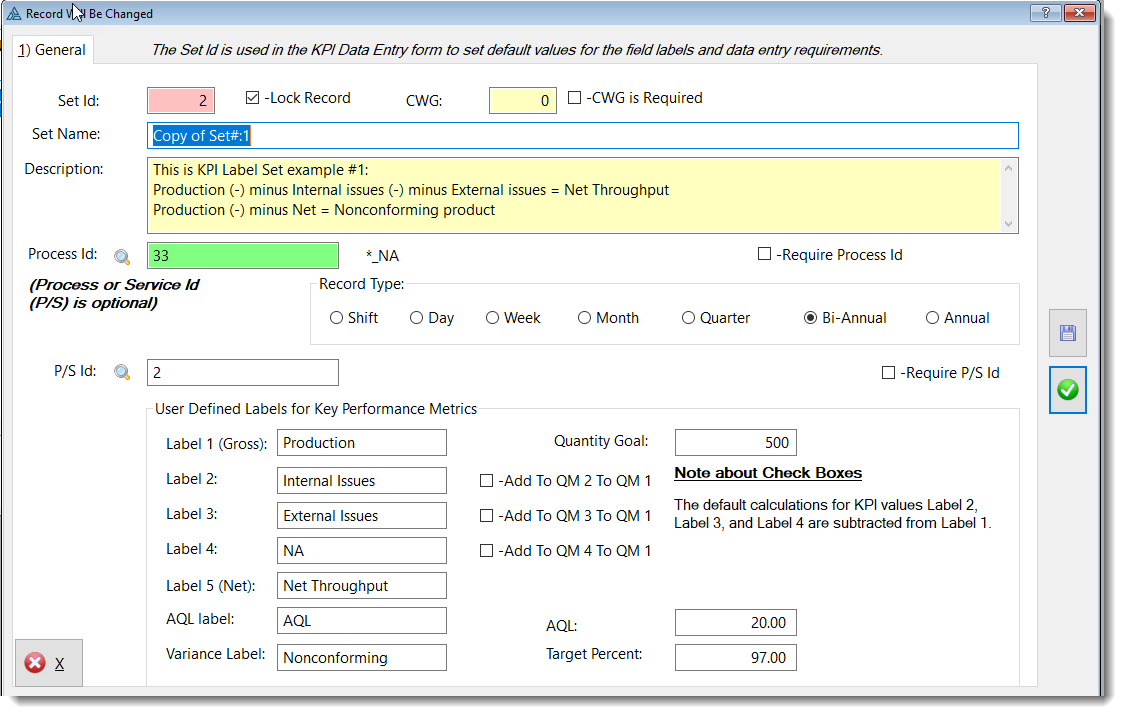 A.Use the Label Set Name to identify a Label Set and its association with a Process (e.g. Location, Product, Year, etc.). Describe the intent of the metrics.
B.Record Type is used to identify the requirements for collecting the KPI data. (e.g. Per shift, day, week, month, quarter, year)
C.All of the KPI metric labels may be customized by the end-user. The Quantity Goal field is used to set a goal or quota for production.
D.The AQL (Acceptance Quality Limit) is used to identify the minimum quantity that should be inspected.
E.The QMS Target Percent is intended to be used with measuring quality objectives.