Control of Records Index Form
The Records in the Group is a 'many to one' relationship of records to the Records Group Name and includes information about …
1.Record Attachment Id, Record Index Group Id
2.Date Created, Last Saved, Last Approved, Locked, number of Approvals
3.Period Ending Date
4.Description of the record
5.The electronic folder path to the record
6.Tab 2) contains the Record Approval by one or more authorized persons (electronic signatures).
Control of Records Index Form Tab 2) Records Attached and Approvals
In the image below the Record Group shows two records. Record Id #2 contains approvals by two different authorized approvals.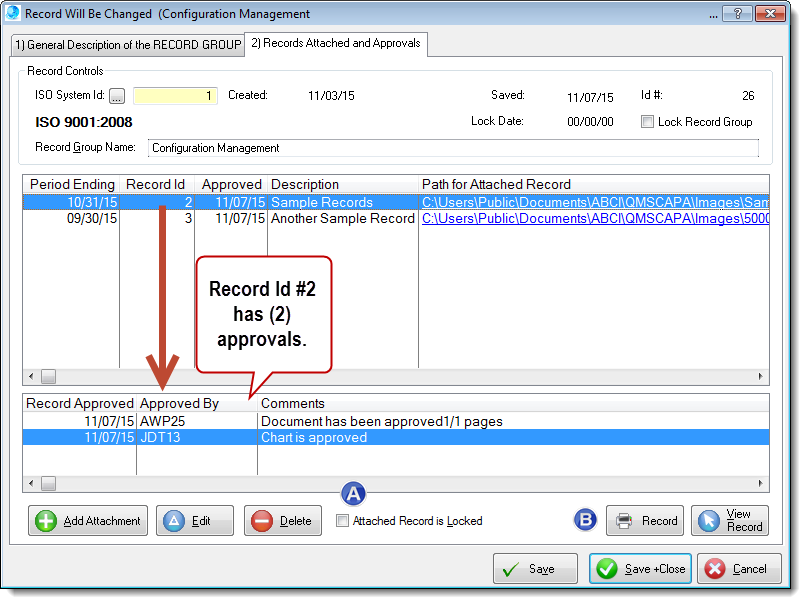 A.The Attached Record and the Record Approval may be locked to prevent unauthorized changes or deletion.
B.The Print Record button shall print the highlighted record in the Record Attached browse table above.