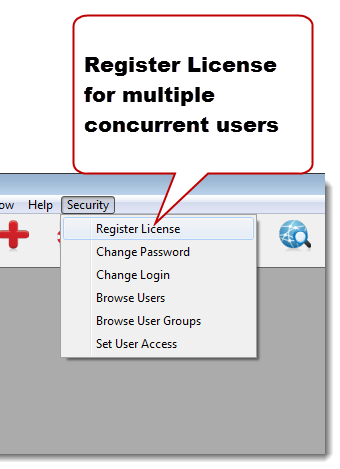 QMSCAPA provides support for multiple concurrent users, which requires a Registered License.
✓ Login & Password Control
✓ Access, Add, Edit and Delete Controls
✓ Control of Reports and Report Templates
Under the Security Main Menu option select the Register License option to open the Register License Window.
Click here to acquire a License for 2 or more users.

Online Internal Auditor Training Course ISO Management Systems
---

+1 800 644 2056