The Report Templates control the flow of information from a QMSCAPA database table into a readable format.
Report Templates may be used to create new reports. Most of the reports may be edited by using the Report Builder module, which contains most of the reports available in QMSCAPA.
In the image below, the FILE column shows the template file name, which appears in the Windows File Explorer. Use the QMSCAPA Report Builder module to edit the report templates.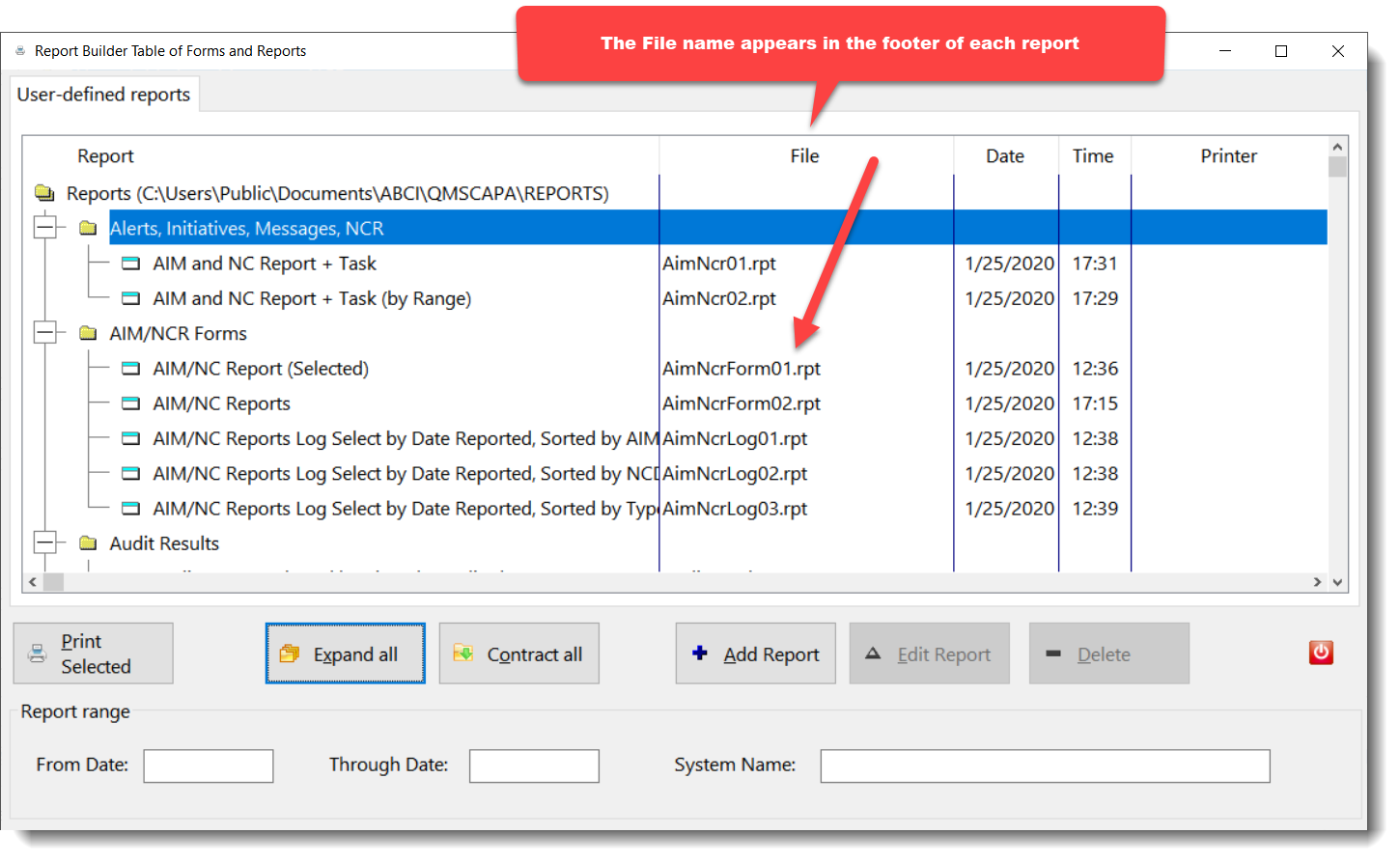 Report Builder Menu and Module
User Tip:
The Report Template appears in each QMSCAPA report footer.
☑ AS9100 D Implementation & Templates Kit
☑ ISO 9001:2015 Implementation & Templates Kit
Online Internal Auditor Training Course ISO Management Systems
---
+1 800 644 2056