Assess to Risk Assessments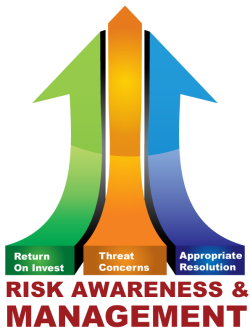 What are the possible threats (or enhancements) to
our
success?
What are the chances they will be realized, and what will they do to us if realized?
Which are priorities and require action?
What are the actions or treatments to minimize the impact?
Do we have adequate resources?
Are the actions working, and what do we do if they're not?
Main Menu > Browse Logs > Risk Assessment Table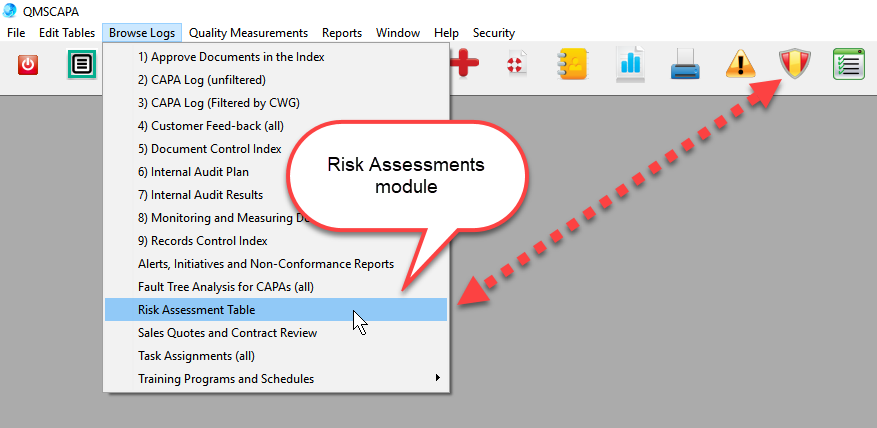 The QMSCAPA Risk Assessment (RA) module consist of:
1) Table of Risk Assessments (current and historical assessments)
2) A sub-table of specific aspects of the risk assessments
3) A look-up table of the risk impact values with regard to the
a.Probability (P)
b.Severity (S)
c.Detection (D)
4)Five user-defined boundaries, e.g. Very Low, Low, Medium, High, Very High.
The impact values are used to calculate the Risk Priority Number (RPN) for each aspect.
RPN = (P * S * D)
The module is developed around the concepts typically found in a Failure Mode Effects Analysis (FMEA), which can be applied many types of risk assessments, including risk and opportunities from:
1)Internal and external issues
2)Relevant Interested Parties
3)Processes
4)Operation Risk
5)Supply chain risk