Assess to Risk Assessments
Main Menu > Browse Logs > Risk Assessment Table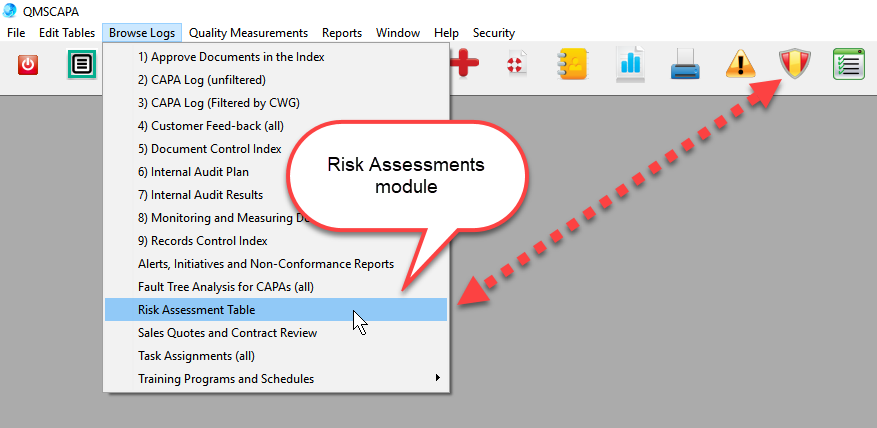 The QMSCAPA Risk Assessment (RA) module consist of:
1) Table of Risk Assessments (current and historical assessments)
2) A sub-table of specific aspects of the risk assessments
3) A look-up table of the risk impact values with regard to the
a.Probability (P)
b.Severity (S)
c.Detection (D)
4)Five user-defined boundaries, e.g. Very Low, Low, Medium, High, Very High.
The impact values are used to calculate the Risk Priority Number (RPN) for each aspect.
RPN = (P * S * D)
The module is developed around the concepts typically found in a Failure Mode Effects Analysis (FMEA), which can be applied many types of risk assessments, including risk and opportunities from:
1)Internal and external issues
2)Relevant Interested Parties
3)Processes
4)Operation Risk
5)Supply chain risk