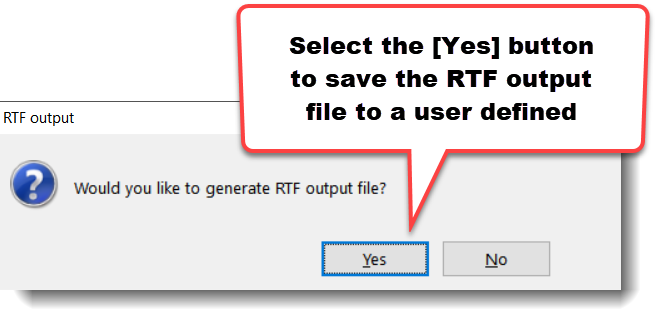 RTF (Rich Text Format) creates a highly portable file that is read/write across many programs and platforms. Although many applications can import Microsoft Word® DOC files, older programs may not be able to import or convert newer versions of Word. This is not the case with RTF. All major word processing programs can read/write RTF. In addition, desktop database applications, e-mail clients, and operating systems (such as Unix, Macintosh, and Windows) can read/write RTF files.
Also, RTF is extremely easy to use. Whether you use Microsoft Word, AppleWorks, Corel WordPerfect, Windows Word Pad or other word processing programs, RTF files are easy to edit.
Since RTF does not use macros, it cannot hide macros that might contain viruses. Microsoft Word macro viruses can present big security problems on the Internet. If you send RTF files instead of DOC files by e-mail, you can ensure that harmful macros won't be inadvertently sent to others, but that most of your formatting will be preserved.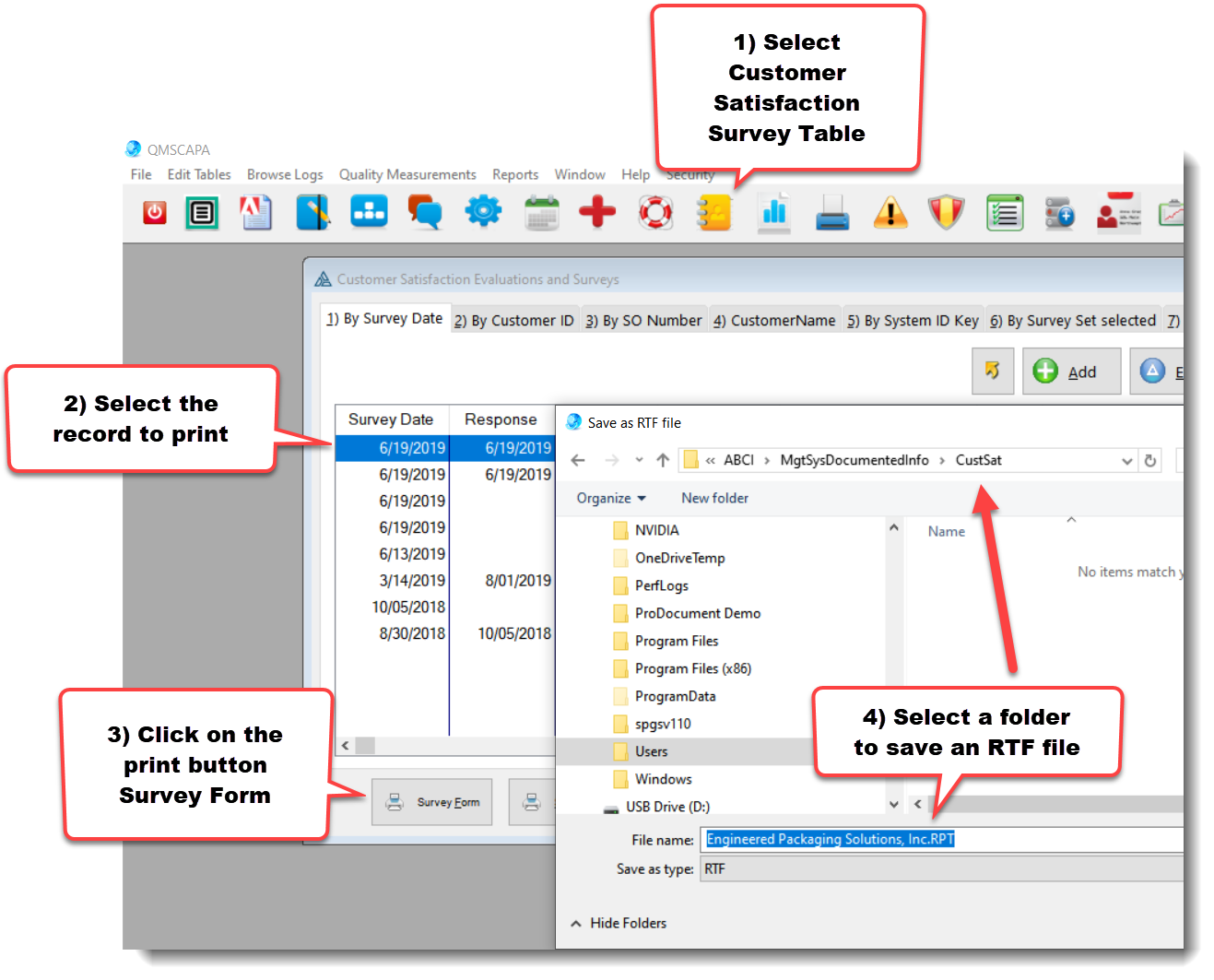 A select list of QMSCAPA printable forms and reports contain an optional feature to the save the forms and, or reports to a "Rich Text Format" (RTF) file, which allows the recipient to edit or fill-in-the-blank.
Currently the RFT option is available in the following printable forms and reports:
☑CAPA forms
☑Customer Satisfaction Surveys
☑Supplier Surveys
☑ AS9100 D Implementation & Templates Kit
☑ ISO 9001:2015 Implementation & Templates Kit
Online Internal Auditor Training Course ISO Management Systems
---
+1 800 644 2056