Document Control Index Form: Tab 3) Version History Log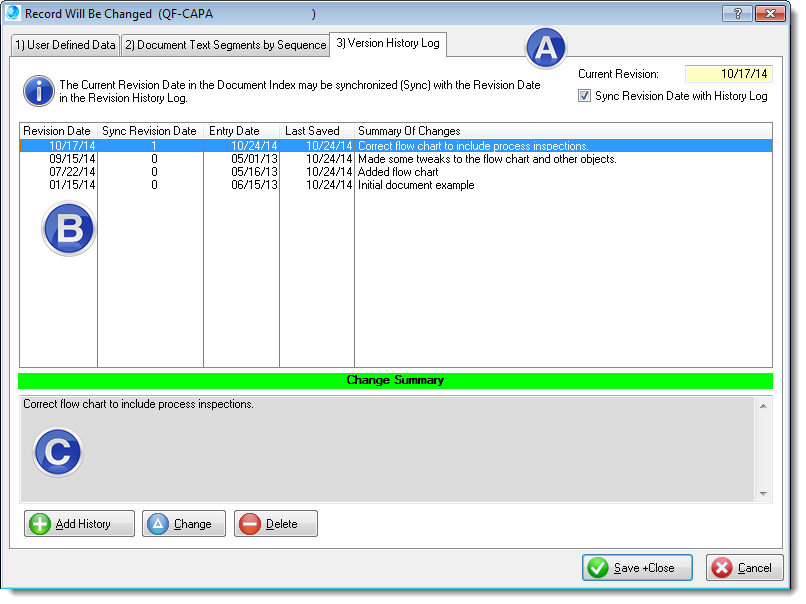 (A) The Current Revision Date in the Document Index may be synchronized (Sync) with the Revision Date in the Revision History Log. First enter the Current Revision Date and click on the checkbox þ Sync Current Revision Date with History Log.
(B) Only the last entry or most recent entry in the Version History Log is synchronized with the Current Revision Date on the Index Record.
(C) The section shows the full snippet of information that describes the document changes.