To schedule a Training Program select ..
Browse Logs > Training > Training Schedule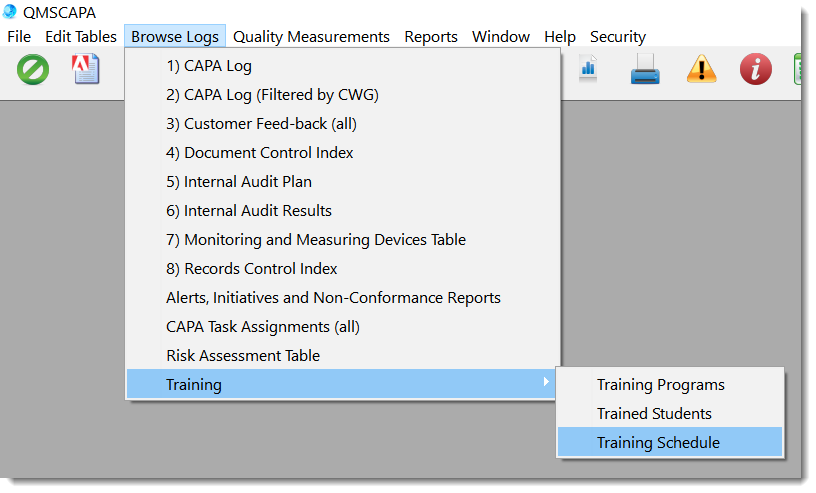 In the image shown below:
1)The upper browse table shows the Training Programs that have been scheduled.
2)Training Schedules may be scheduled using the Month or Week interactive calendar.
3)The lower browse table shows the students that are enrolled in the Training Program that is highlighted in the upper browse table (1).
4)Student/person(s) may be enrolled/scheduled by group selection method or added one at a time.
5)The Training Programs button may used to switch the window from the Training Schedule to the Training Programs.