Menu Option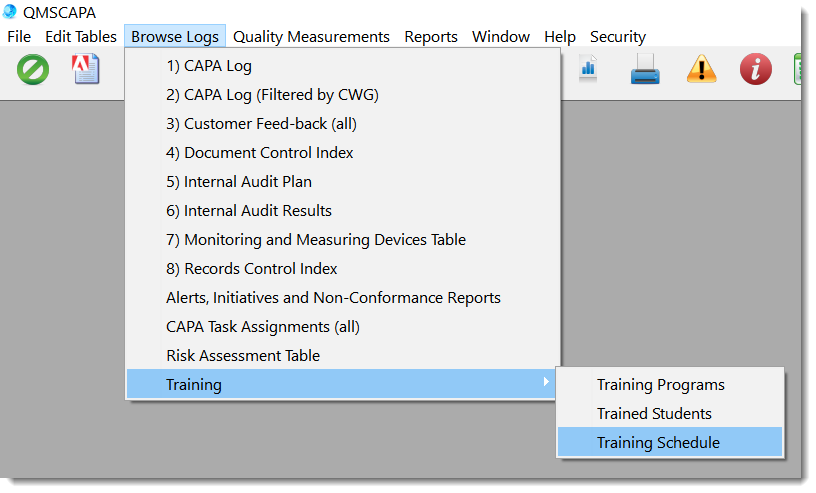 Browse Table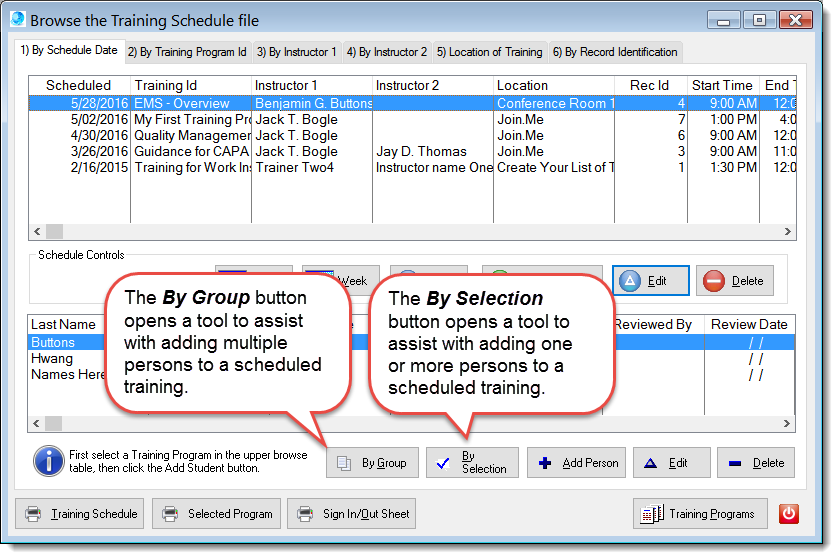 The Add by Group button opens a tool to assist with adding multiple persons to a scheduled training.
By Selection Form
A.Select the Training Program scheduled and an appropriate Status.
B.The Search button opens a window with Fast text search options. For example, search the 'Quality Department' and the window will display everyone in the Quality Department.
C.Use the + Person (Selected) button to schedule the selected personnel record.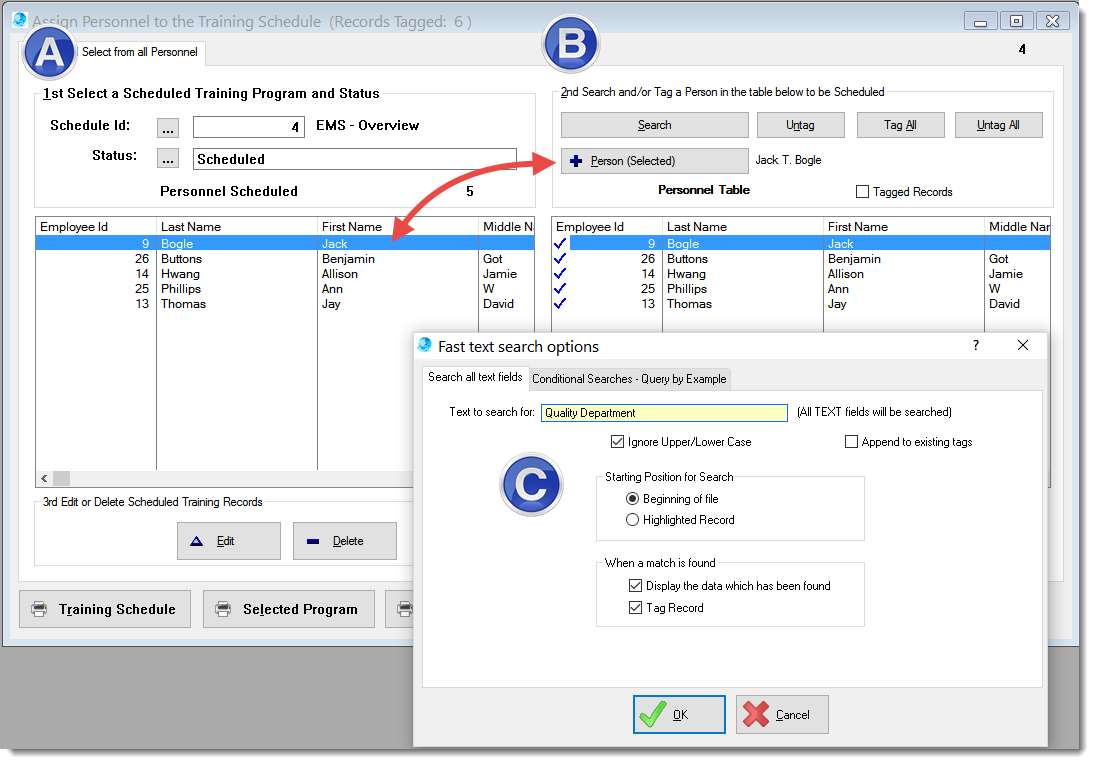 By Group Form
•1st Select a Scheduled Training Program and Status
•2nd Search and/or Tag a Person in the table
•3rd Click on the Process Tagged button to copy the tagged person records to the the selected Schedule Id.