To enroll students and schedule a Training Program select ..
Browse Logs > Training > Training Schedule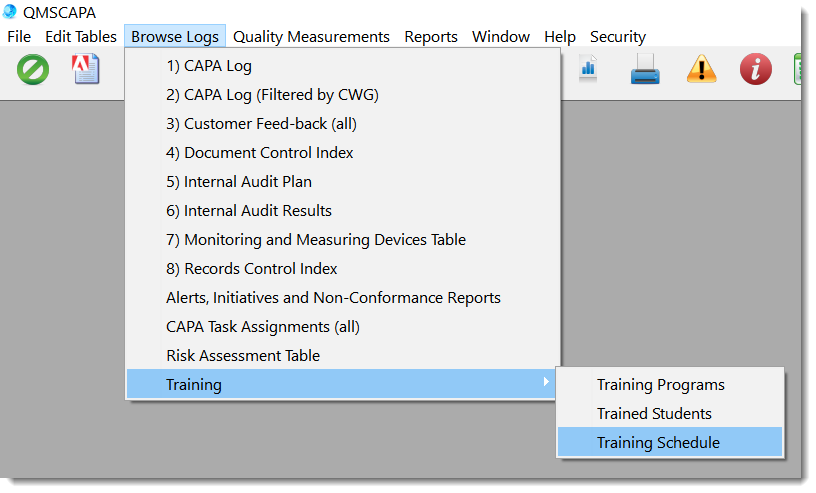 1)Section 1 shows the browse table for Training Programs, which have been scheduled by the date scheduled and Training Id.
2)Section 2 shows the browse table for Students that have been enrolled into the Program that is highlighted in table (1). Use the [Add Student] button to record a student enrollment.
3)Section 3 shows the window form for the enrolled student and the status of their training outcome.