Each Document Control Index Record has a related table for the revision history and each revision history record has a related table of authorized approvals.
In the image shown below:
A.In section (A) the Document Control Index Table may be accessed from the Main Menu > Browse Logs > 4) Document Control Index.
B.In section (B) on the tab titled 3) Version History Log a table showing the Revision History displayed in descending date order.
C.In section (C) the Revision History Form and the Approval Journal is shown.
D.In section (D) the Authorized Approval Form is shown, which includes the use of electronic signatures.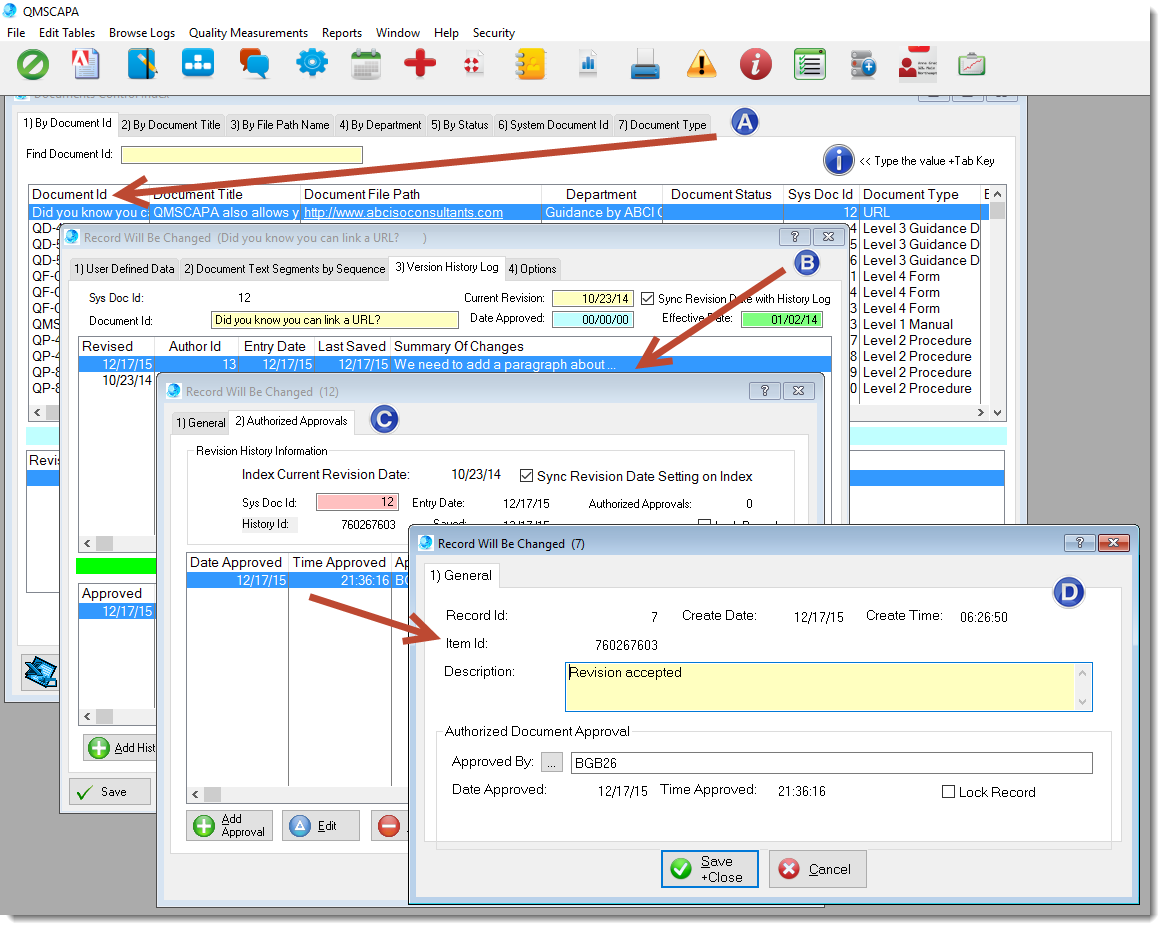 Related Topics:
•Electronic Document Deployment