Menu Option
Click the CAPA Search button to open a CAPA Table with advanced Query & Search features.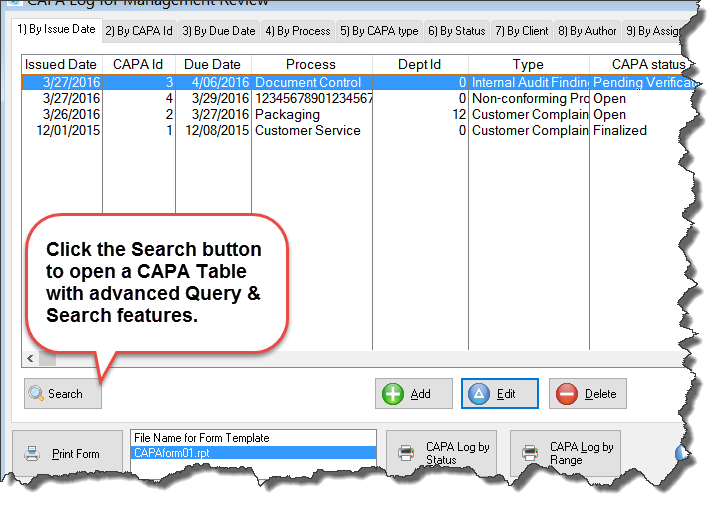 Browse Table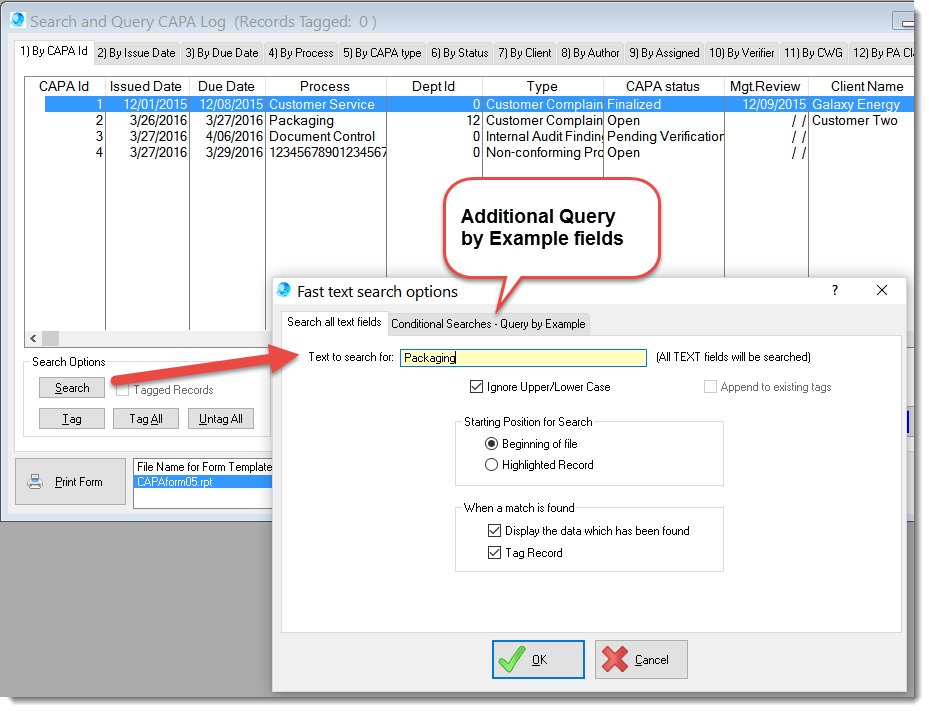 The CAPA Search button opens the Fast text search options.
Query by Example Form
A.The JOIN drop-down offers AND & OR options to extend the query of the text fields.
B.The FIELD drop-down offers all fields in the CAPA log.
C.The OPERATOR drop-down offers Boolean logical experssion, e.g. CONTAINS, EQUAL, BEGINS WITH, GREATER THAN, LESS THAN and NOT.
D.The VALUE field is user-defined variable.