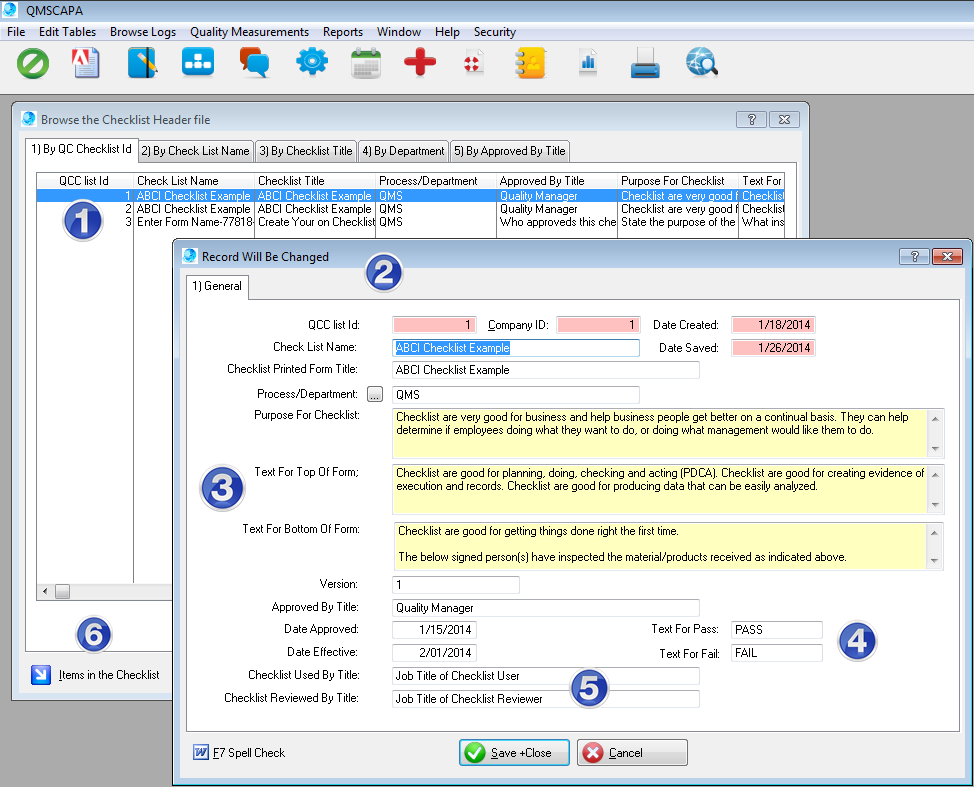 1)QMSCAPA provides a database table for many checklist and document control.
2)The Checklist Editor window form provides many options for naming and controlling the checklist.
3)User-defined text may be added for the top and bottom of the checklist.
4)User-defined Pass or Fail text fields are available on the checklist and for each checklist item added.
5)User-defined Used by and Reviewed by fields are available.
6)From the Checklist browse table window the checklist items may be managed by clicking on the Items in the Checklist button.
Related topic: Items in the Checklist Table, Checklist Items Tab