The Checklist Items Table only displays the ITEMS related to a single CHECKLIST header.
1)The QCC list id is associated with Checklist header record used for document control.
2)The Section column is user-definable so the ITEMS in the checklist may be controlled numerically with a SECTION SEQUENCE # or by a SECTION NAME.
3)The ROW # allows for precise positioning of a checklist item within a SECTION.
4)The Checklist may contain the INSPECTION criteria and INSTRUCTIONS for an item fail.
5)The CHECKLIST RESULTS table below the ITEMS table is organized by the INSPECTION DATE and TIME in descending order.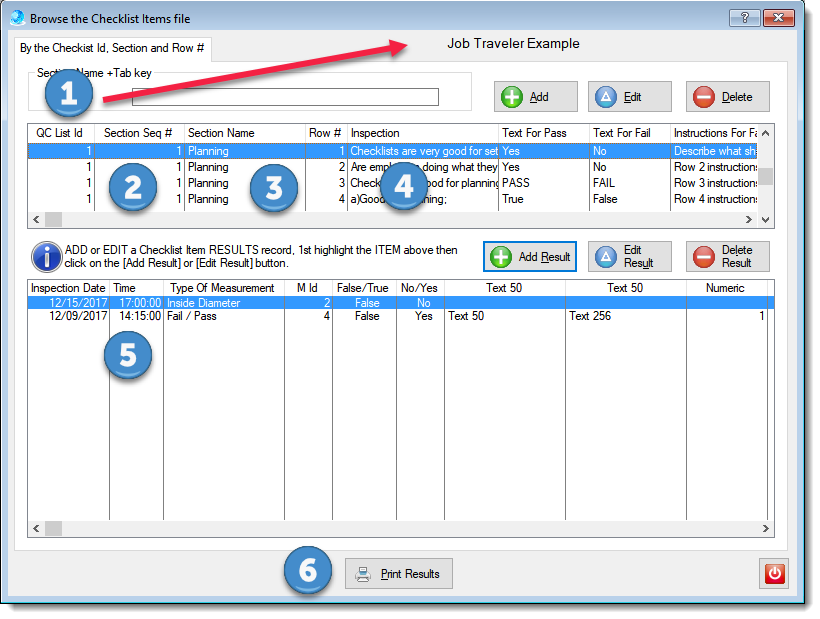 Related Topic: Checklist Item Edit | Checklist Measurements