Employee Edit Form, Tab 6)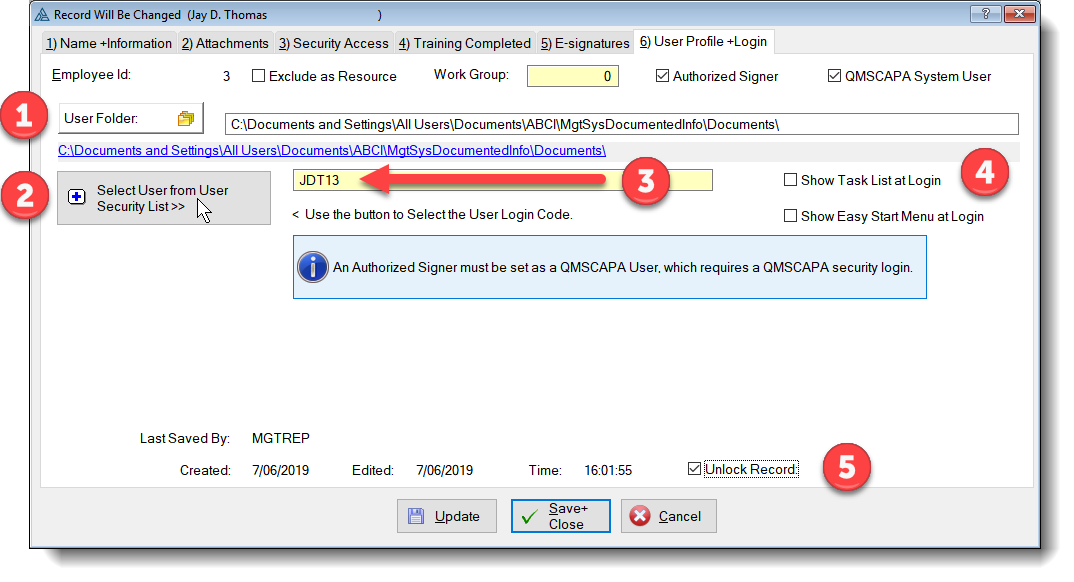 The User Profile options are only applicable to QMSCAPA System Users. Shown in the image above:
1)First go to the HR record and select Tab 6) User Profile. Be sure the [√] QMSCAPA System User checkbox is ticked.
2)Click on the button, "Select User from User Security List >>" this will open the Browse Users table and window shown below.
3)The User Login field is protected and can only be entered by selecting the Login Code from the User Security Table.
4)In the Browse Users table below first select the (a) User's Login and then (b) click on the Select User Login button. This action will bring the User's Login into the Human Resource record.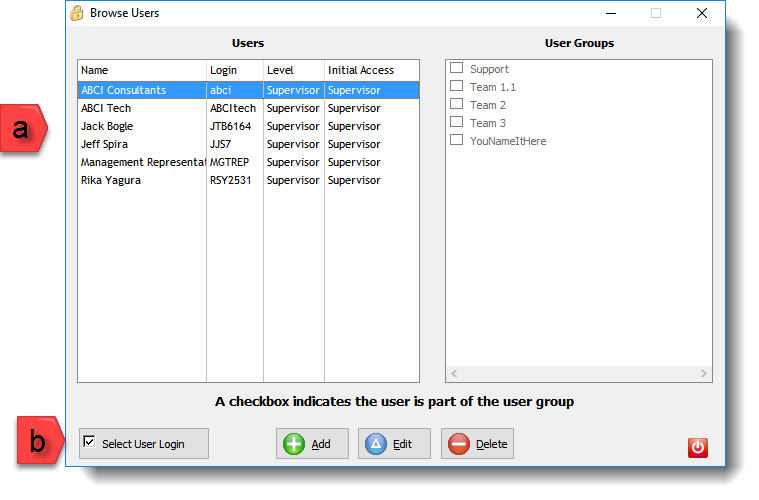 Related Topics
QMSCAPA users that are authorized signers (e-signatures) must have a unique User Login that is linked to their Employee/Personnel record.