Employee Edit Form, Tab 6)
The User Profile options are only applicable to QMSCAPA System Users. Shown in the image below:
1)The profile folder is a Windows File System folder that is set to users preference for storing permanent or temporary PDF documents.
2)The button, "Select User from User Security List >>" provides access the User Security Table so the Human Resource record can be linked to the QMSCAPA User Security settings. See linking human resource records to the User Security Table
3)The User Login field is protected and can only be entered by selecting the Login Code from the User Security Table.
4)There are currently two options to start modules, 1) Show Task List at Login and 2) Show Easy Start Menu at Login. When these checkbox options are checked the respective module is launched for the user once the login has been completed.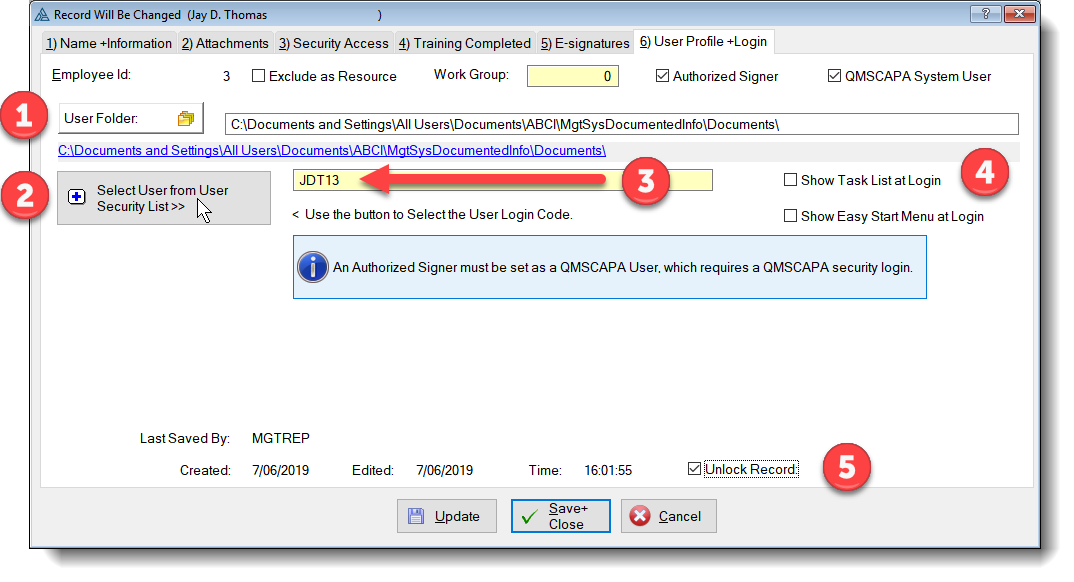 Related Topics:
•Linking the Human Resource Record (Employee/Personnel) to the User Security Login