The Human Resources table (Employee/Personnel) may be accessed from the Edit Tables main menu option or the
icon menu bar.
The Employee or Human Resource form:
A.The 1) Profile tab describes the person, and the relationship to the organization. Use the 'attachment' field for professional (CV) data.
B.The 2) Additional Attachments are for documents related to the person.
C.The 3) Security Access tab is for areas and information that the person is authorized to access.
D.The 4) Training Required +Completed tab is a listing of training programs that the person was scheduled and, or completed.
E.The 5) E-signature tab contains an option to generate a unique electronic signature and/or attach a graphical image of a signature.
F.The 6) User Profile tab contains a folder preference for saving temporary PDFs generated by the QMSCPA user, login code and module start-up options upon login by the user.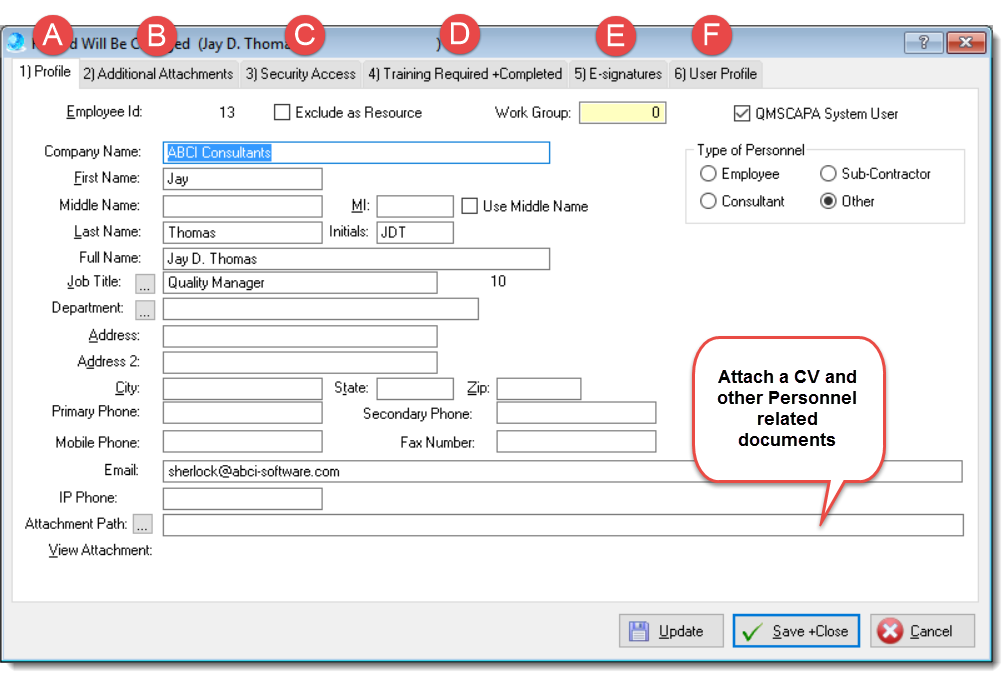 Related Topics:
•Linking a User Login to the HR/Employe/Personnel record