Action Task list may be created as independent tracking records or linked to a CAPA or an Non-conformance report.
When the Window is opened the table will show the open or incomplete Task that have been assigned to the User that has logged into QMSCAPA.
See the User Profile Options to automatically open this window upon login.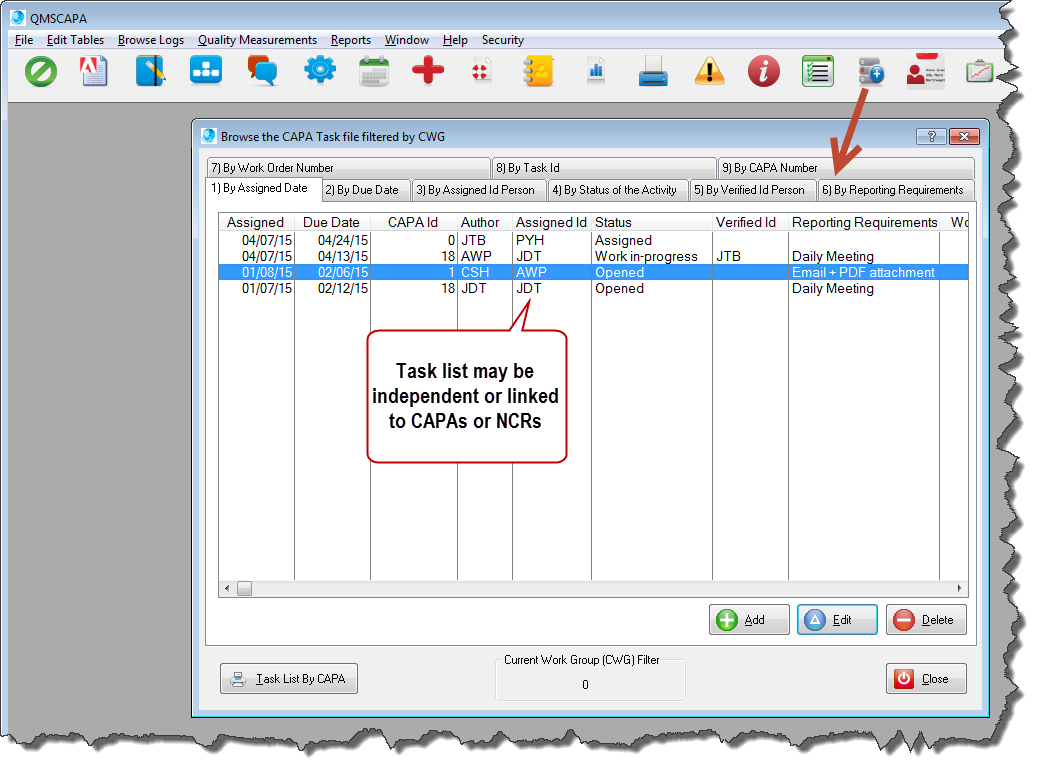 Task list may be added within the CAPA form or the AIMNCR form as shown in the image below.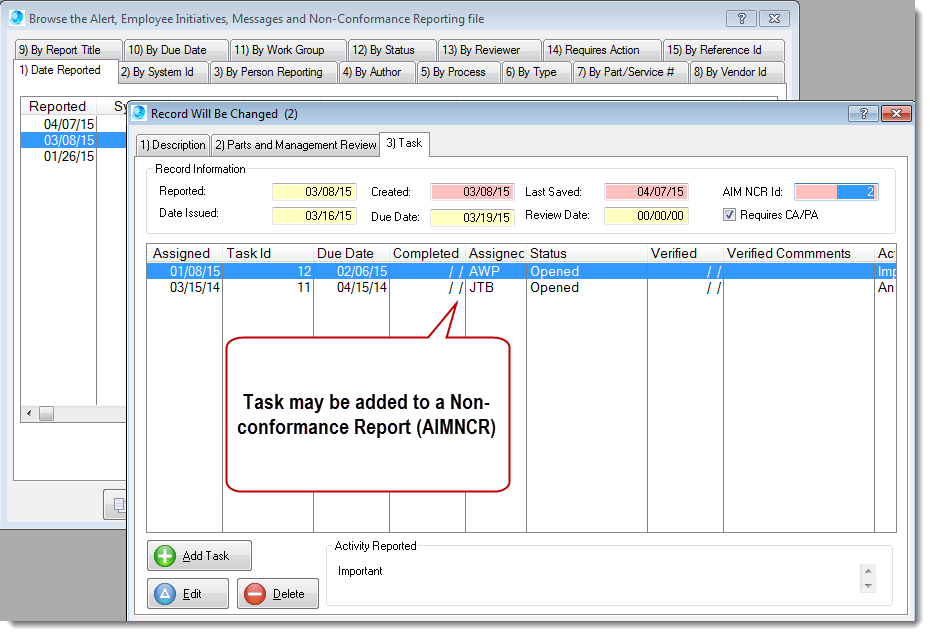 QMSCAPA Task list inside the Non-Conformance form.