The Calibration and Maintenance Journal may be accessed from the Monitoring & Measuring Device Form.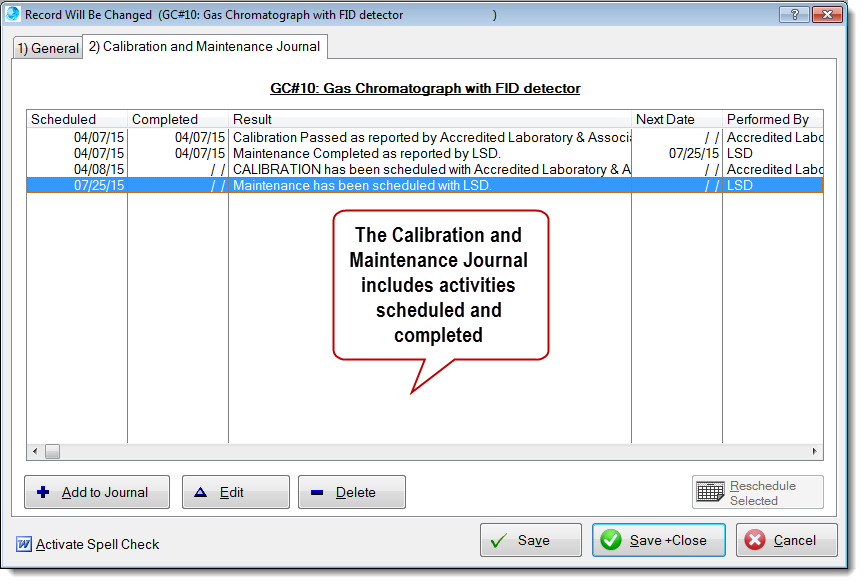 The Reschedule Selected button, as shown in the image below, will copy the selected record as a new schedule record for Calibration or Maintenance.
The Reschedule button becomes active when the highlighted record has a Completion Date and a Next Date is entered.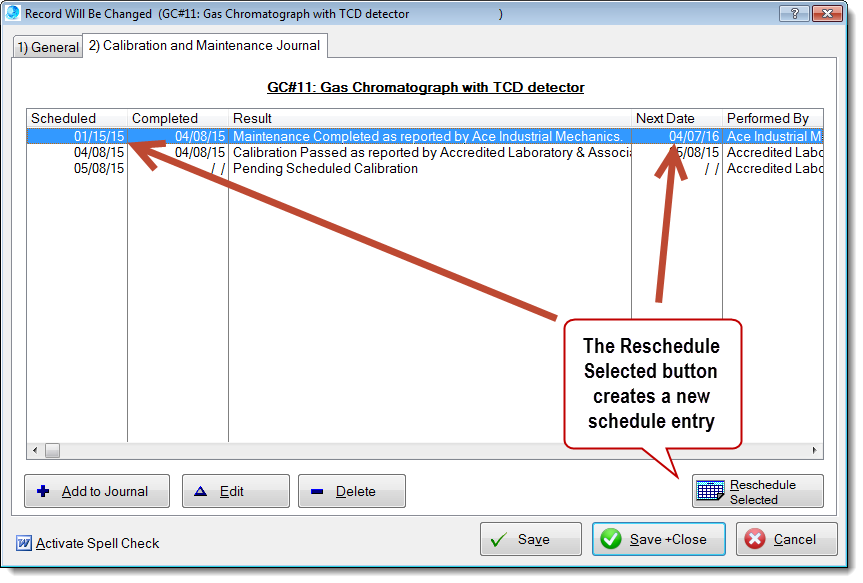 Online Internal Auditor Training Course ISO Management Systems
---

+1 800 644 2056