Vendor /supplier evaluations may be accessed from the Quality Measurements main menu option.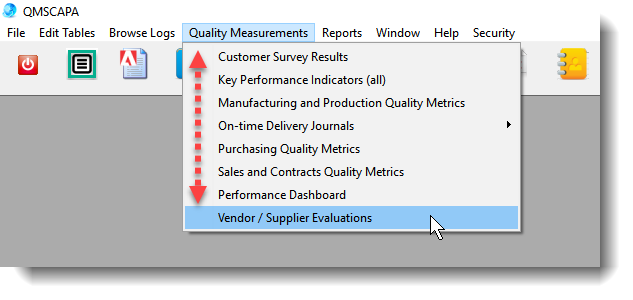 Supplier/Vendor Browse Table
In the browse table image of Suppliers/Vendors below:
1)The browse table may be ordered by the 1) Name; 2) Id Number; 3) System Id;
2)Section (2) displays the Suppliers/Vendors;
3)Section (3) displays the Evaluations of the highlighted Supplier in section (2);
4)The Supplier List print button reports the Suppliers in Name order. The Approval Status print button reports the Suppliers in Status and the Name Order.
5)The Supplier/Vendor browse table may be copied to a Microsoft Excel compatible file by selecting the Copy to Excel button.
6)The Evaluations (1) print button reports the Supplier/Vendor Evaluation that is highlighted in section (3). The Evaluations (all) button reports all evaluations within a user-specified date range. The Supplier Evaluation Report Card (1) button reports the Supplier Quality Report Card (aka of the Supplier/Vendor highlighted in section 2.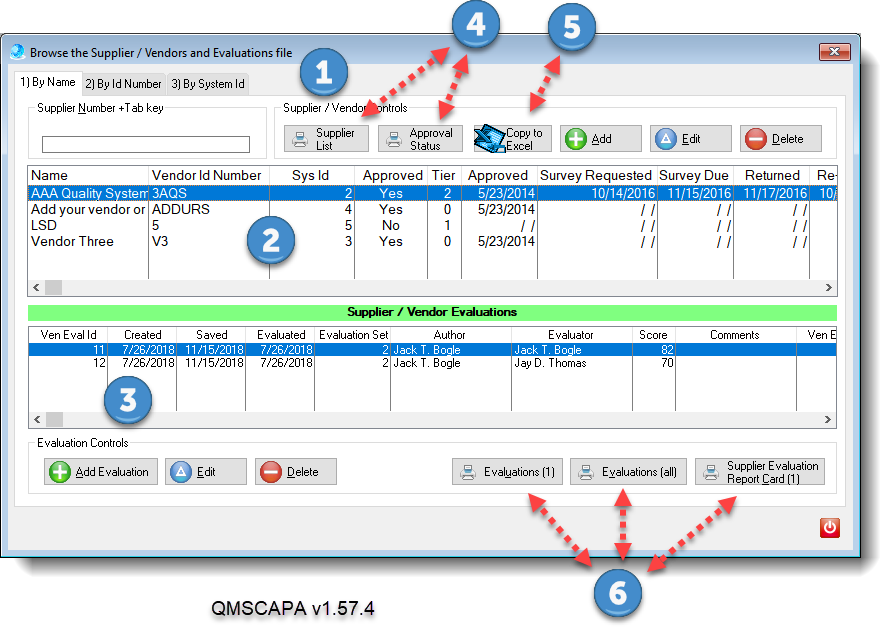 Sample Supplier Quality Report Card (aka Score Card)