The QMSCAPA Supplier/Vendor Evaluations tool consist of a Vendor Table, Evaluation Criteria Template Set and a Supplier/Vendor evaluation worksheet.
1)The Vendor Criteria Evaluation Sets menu option opens a Supplier/Vendor Criteria Evaluation Table.
2)The Vendor/Supplier Evaluations menu options opens a table of the actual Supplier/Vendor Evaluations, which have been performed and recorded.
3)Also, the Vendor/Supplier Evaluations may be accessed from the Quality Measurements main menu option.
4)Supplier Evaluations are intended for internal use.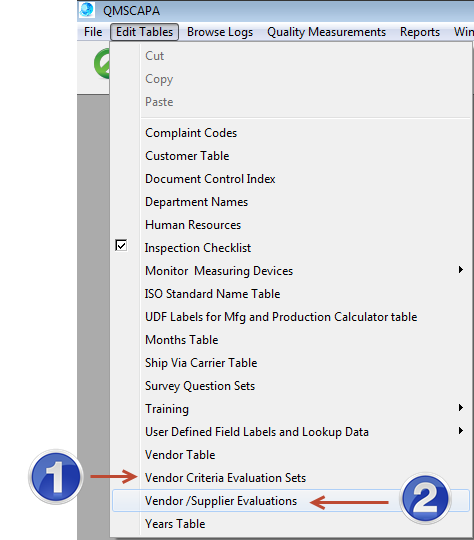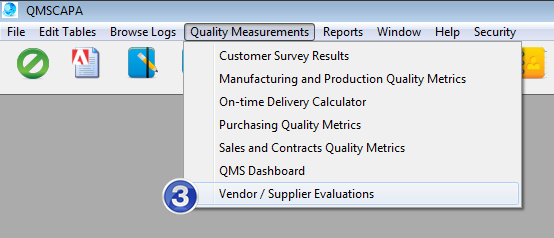 Online Internal Auditor Training Course ISO Management Systems
---

+1 800 644 2056