Vendor /supplier evaluations may be accessed from the Quality Measurements main menu option.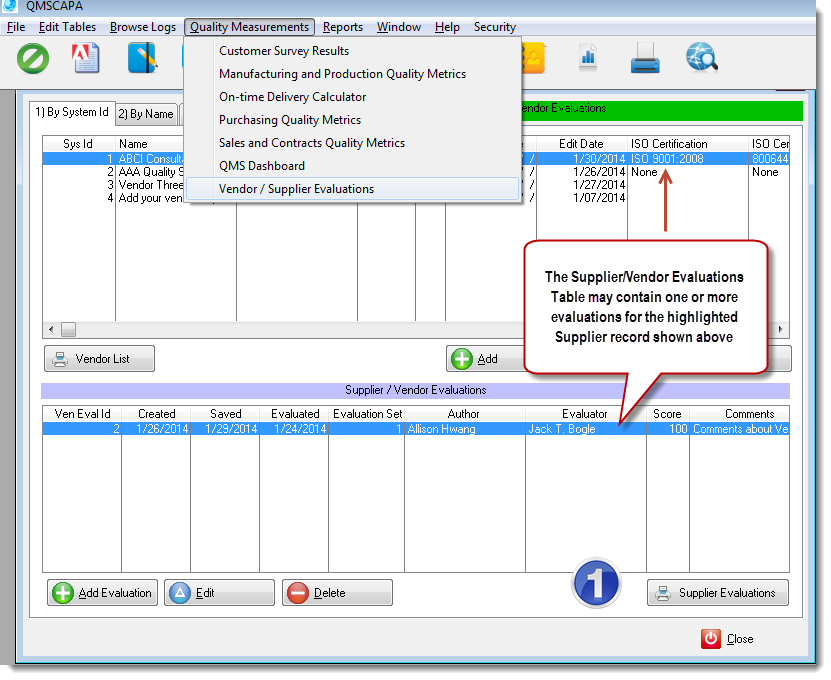 1)The Print Supplier Evaluations button starts the Report Builder and displays a window to select the Vendor Id and to enter a date range for the evaluations to be printed.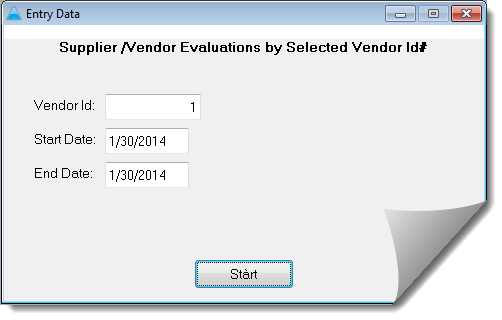 A sample Supplier/Vendor Evaluation Report is shown below.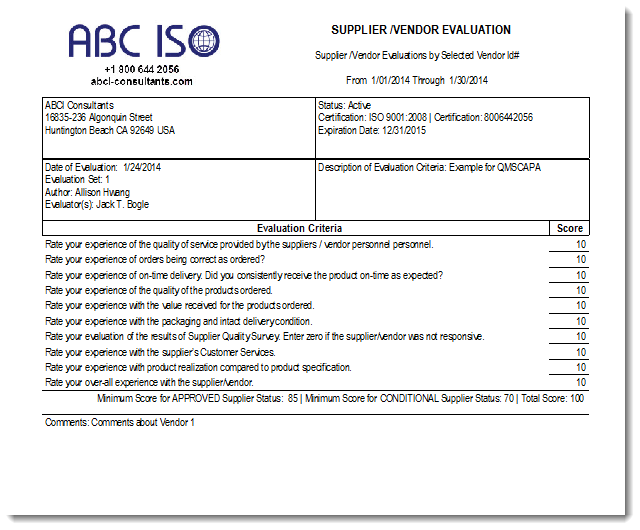 Online Internal Auditor Training Course ISO Management Systems
---

+1 800 644 2056