QMSCAPA ISO Management System software provides a simple method to aid configuration management and product life-cycle planning.
1) Product Groups - a product group may have many different Product Configurations
a) Product Configurations - a product configuration may contain many different items. An item may exist in many different configurations.
i) Product Items in a Configuration - Items may contain many chemicals and materials. A chemical or material may exist in many different items.
ii)Chemical or material - Chemical or material are identified by Chemical Abstracts Service Source Index Identifier and Product Identifier.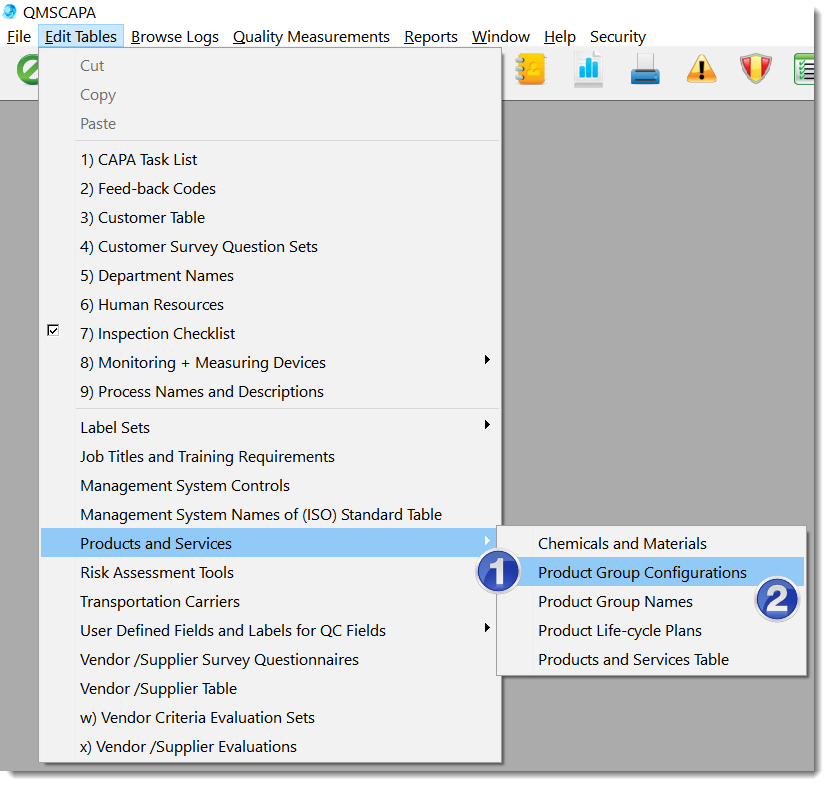 In the image above:
1)Product Group Configurations - use this menu option to access the Product Group Configuration table.
2)Product Group Names - use this menu option to add, edit or delete Product Group Names.