Follow these simple steps to begin using QMSCAPA.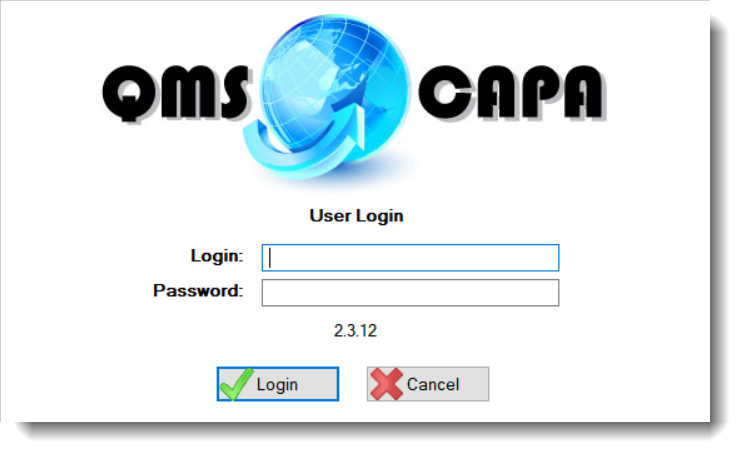 The QMSCAPA application may have the security feature activated.
The default Login and Password for QMSCAPA is 'mgtrep.'
Note: New first-time users may see the Path Manager window open to set the default data path. Also, be sure to set a default printer in the Windows Control Panel before starting QMSCAPA.

Online Internal Auditor Training Course ISO Management Systems
+1 800 644 2056