Most QMSCAPA reports include options to print ...
•To printers
•Excel
•PDF
•Rich Text Formatted file (RTF)
•Word document as Windows Meta File
All print options may be previewed to the monitor window.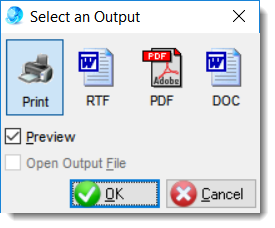 Report Review Window
A.The Select Printer button controls the default or selected printer options.
B.The Print button executes the output to the selected printing application or device.
C.The Zoom in/out button controls the image magnification levels.
D.The Layout button options are 1 page, 2 pages, 3 pages, 4 pages and 6 pages.
E.All pages to be printed may be selected or unselected with a single Select All or Select None button click. (See the checkbox at the upper left corner of each individual pages.)
F.The preview navigation controls advance or retreat a page, a group of pages in the layout or from the beginning or to the end of the document.
G.Previewed documents may be Saved as a PDF (v1.X).
H.Save as a PDF (2.X)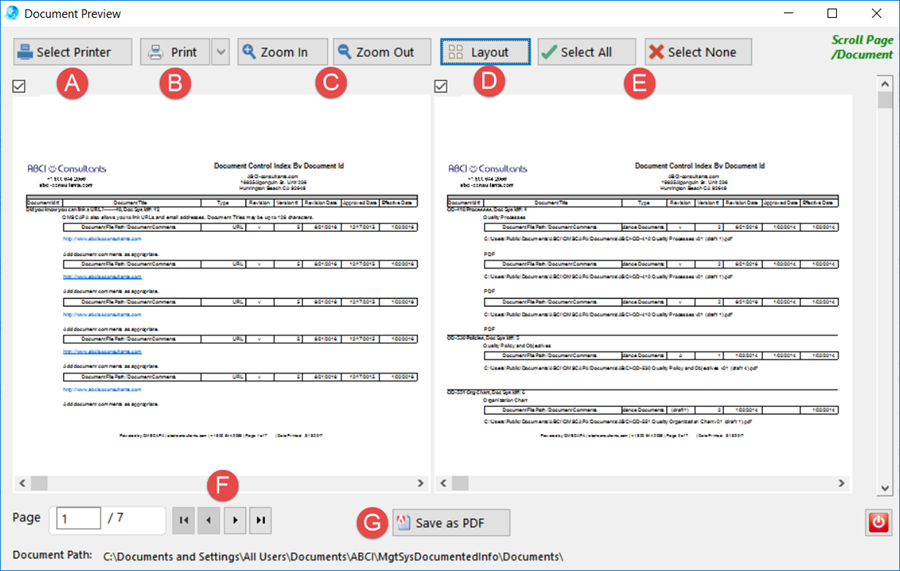 Report Preview Window