The Save as PDF button on the Print Preview window opens the following dialog:
A.First set the file name and folder location by clicking on the 1st Click to Save the Folder PDF Name button. The Users Default folder may be set in the Users Profile options.
B.The Document Name may be edited during the Save function.
C.The Create PDF and View button is not available (dimmed) until the file and folder have been set

The Windows File Explorer will open into the default location, which may be set by the QMSCAPA User's profile.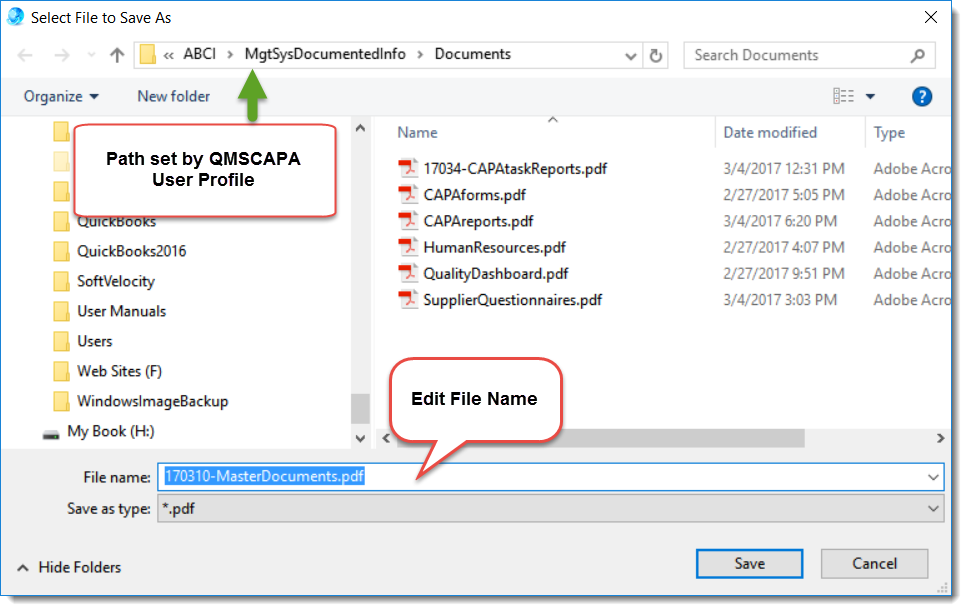 D. Once the File Name and location have been saved the Create PDF and View button becomes active.

The PDF is created and a shortcut hyperlink is displayed . Click on the Done button to exit the Preview module or the Return to Preview button for more options.