Aspect Assessment Form, 4) Impact on Business / Operations tab
A. In the image below, the Risk Aspect Assessment module form provides a tool to evaluate the impact of an aspect of the risk on the organization in relationship ...
1)Availability (of assets, facility, personnel, process, outsource, supply chain, etc.)
2)Confidentiality (information about contract, customers, intellectual property, personnel, stakeholders, etc.)
3)Financial (information, cost of quality, cost of alternatives, cost of business continuity, etc.)
4)Integrity (reputation and trust of customers, personnel, public, stakeholders, etc.)
B. Section (B) represents the evaluation of the impact after or post mitigation or treatment of the Risk Aspect.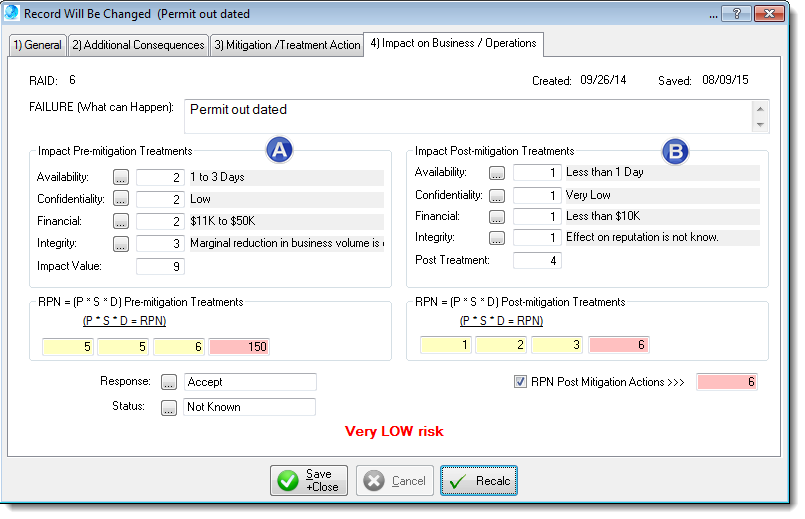 Online Internal Auditor Training Course ISO Management Systems
---

+1 800 644 2056