The image below describes the Risk Assessment Form.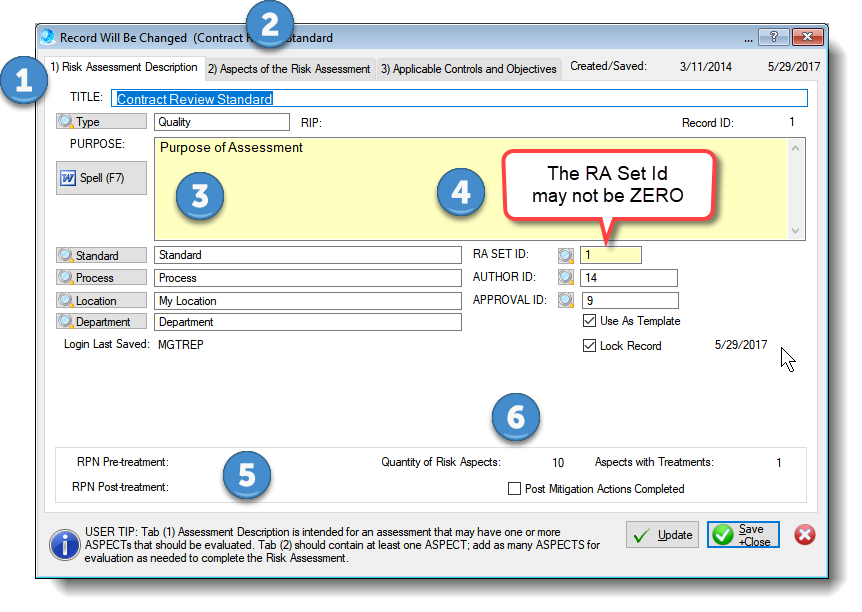 1)The Title represents the title of the current Risk Assessment.
2)The Tab (2) contains table of risk aspects and probable impacts.
3)Describe the Purpose of the Assessment.
4)RA SET ID is the Risk Assessment Set Id for the template used to determine the boundaries and the values used to evaluate the risk based upon the Probability, Severity & Detection.
5)The RPN number is calculated from the data entered for the impact values of each Aspect, pre-treatment and post-treatment.
6)Quantity of Aspects in the Risk Assessment and the Aspects with Treatments.
7)The Standard can reflect the International Management Standard.
8)The Author Id indicates the person inputting the RA record. The Approval Id indicates the person approving the RA.