Menu Option
Main Menu > Edit Tables > Vendor / Supplier Survey Questionnaires
The Supplier Survey Question Form may be accessed from the Supplier Survey Questionnaire Set form.
Browse Table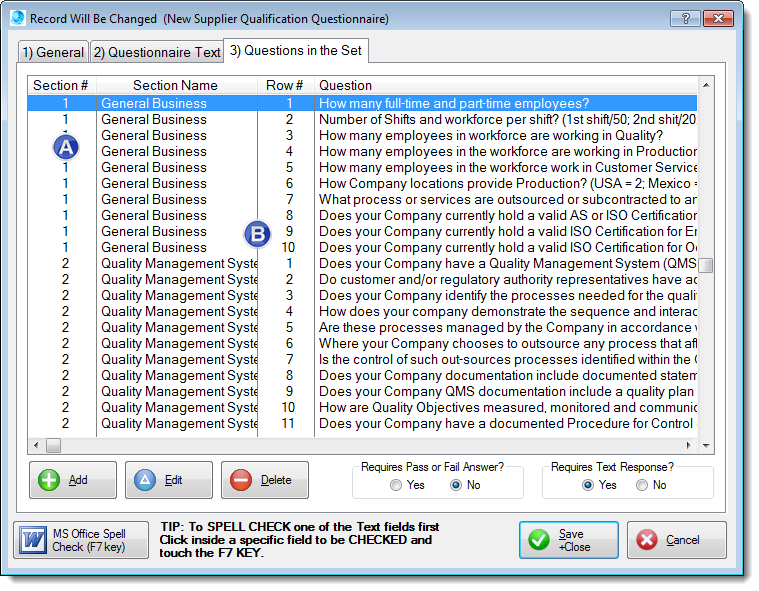 I.Supplier Survey Question Form
A.The Survey Question may be phrased for a question that requires a response that is ...
1.Pass or Fail question
2.True of False
3.Yes or No; Y or N
4.Text
5.Both Pass or Fail and Text
B.Question Placement Controls allow the end-user to ...
1.Position the Question anywhere in the Questionnaire by entering the appropriate Section Sequence Number, Section Name and Row Number within a Section.
C.Question Response Requirements are controlled by the end-user ...
1.Enter the appropriate text for Pass or Fail;
2.Check the check-box if a Pass or Fail (Yes or No) response required;
3.Check the check-box if a Text response is required;
4.Provide the Survey Respondent with additional guidance for answering the question.