Menu Option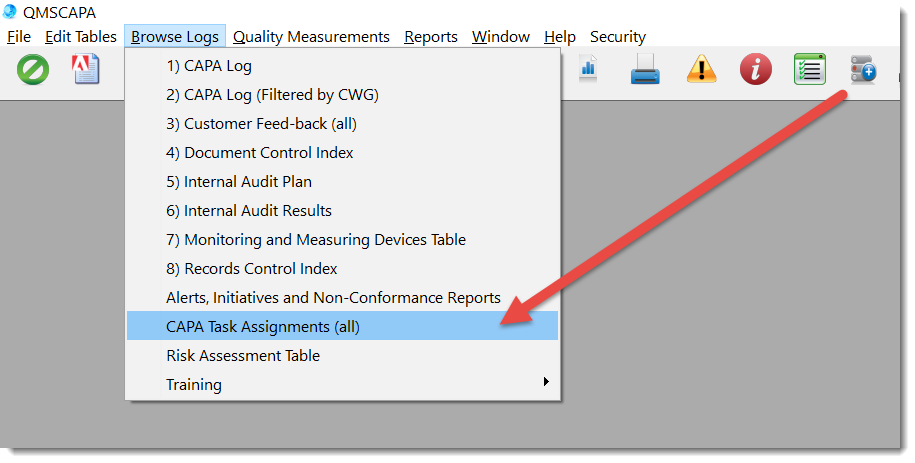 The TASK table may be accessed from the Icon Menu Bar or the Main Menu option > Browse Logs > CAPA Task Assignments. Also, TASK assigned to a specific CAPA may be accessed directly form the CAPA record.
Browse Task Table
A TASK entered into QMSCAPA that may be copied into the Microsoft Outlook TASK table. A TASK may be associated (linked to) with a CAPA or a Non-conformance.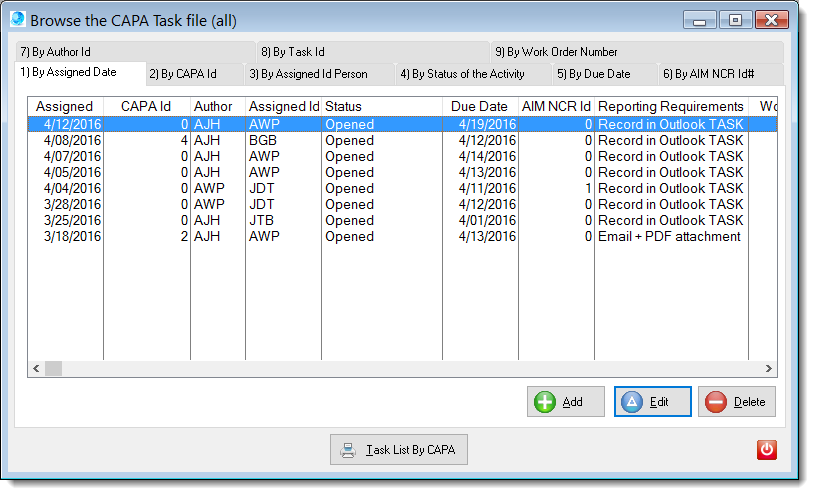 Form to Copy a QMSCAPA Task to the Outlook Task Table
To copy the QMSCAPA TASK to Outlook access the TASK Table and open the TASK RECORD.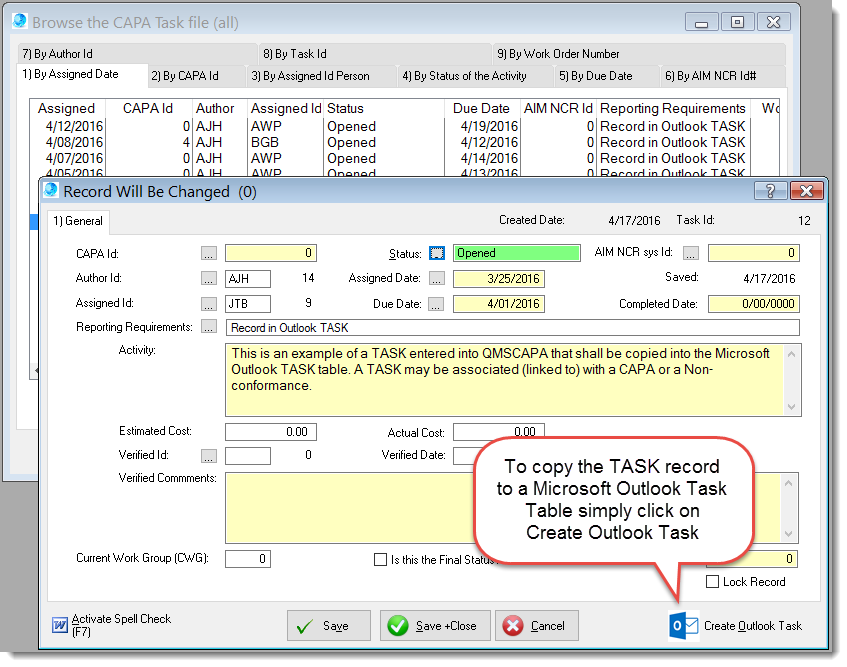 To copy the the TASK record to a Microsoft Outlook Task Table simple click on the Create Outlook Task button.