Training Elements are sub-components of a Training Program. Training Elements may be used to represent:
a)Workshops
b)Chapters
c)Days
d)Assignments
e)You name it!
1)Section (1) shows a browse table of Training Programs.
2)Section (2) shows a browse table of Elements of a highlighted record in the Training Programs browse table.
3)Section (3) shows the window form for adding or editing a training element.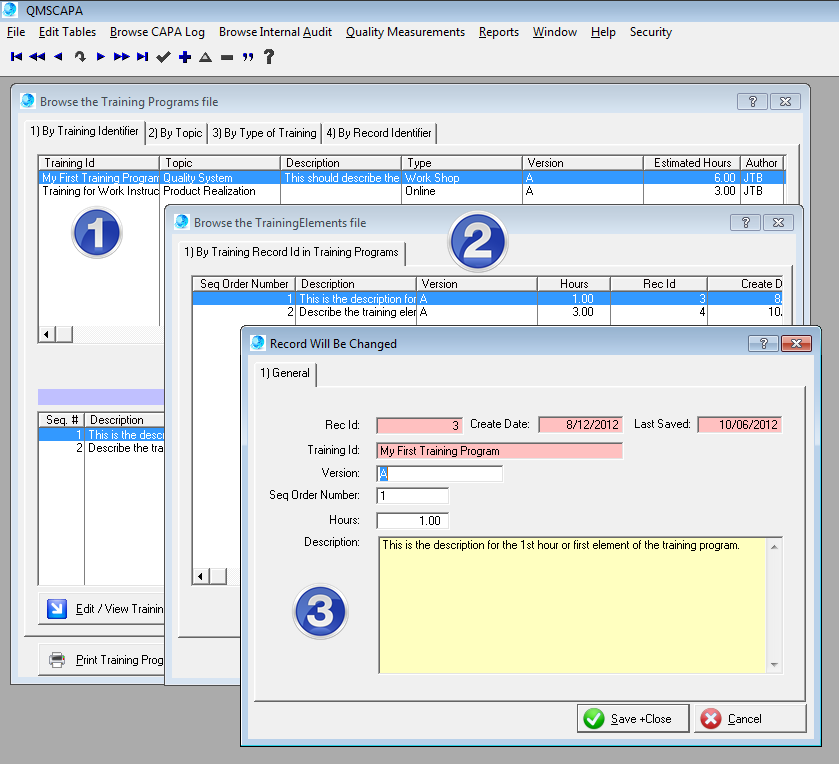 Online Internal Auditor Training Course ISO Management Systems
---

+1 800 644 2056