Menu Option
Main Menu > Edit Tables > 8) Monitoring + Measuring ... > Setup Checklist Measurements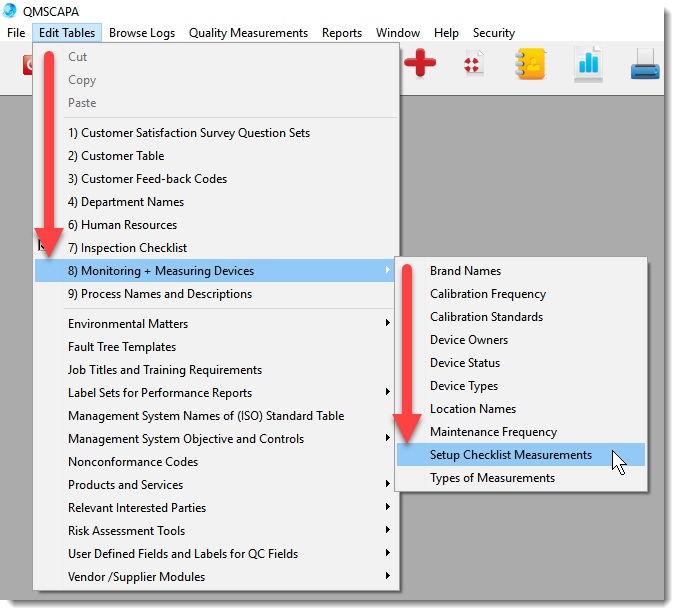 Browse Table and Form for Adding, Editing or Deleting Checklist Measurements
1)The Checklist Measurements Table contains the Checklist Items measurements that are available. The measurements are user definable.
2)The table provides control for [Add], [Edit] or [Delete] measurements. Double-click the Type of Measurement to edit and existing record.
3)The Checklist Measurement Form provides for the following Types of Measurements:
4)False or True
5)No or Yes
6)Fail or Pass
7)50 character text
8)256 character text
9)Numeric (without decimals)
10) Numeric (2 decimals)
11) Numeric (5 decimals)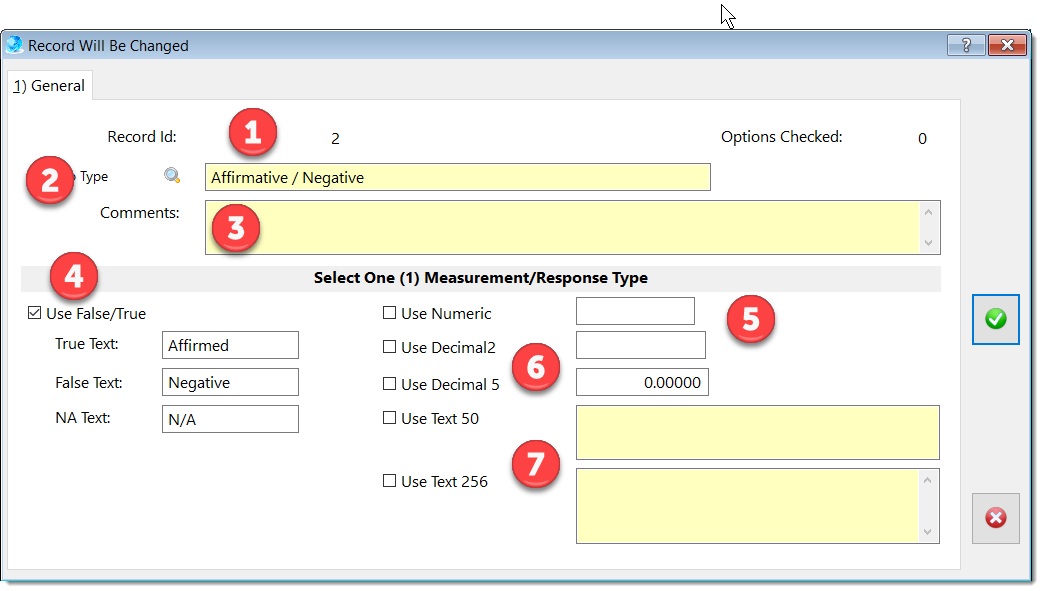 Also, the
Types of Checklist Measurements table
may be accessed from the
Checklist Items form.
Open the Checklist Header table by selecting the Checklist icon.
1)To open a Checklist highlight a Checklist Header record and click on the [Edit] button. Alternately double-clicking the highlight bar will open the Checklist Header.
2)The Checklist Header opens to the 1) General tab; select the 2) Checklist Items tab.
3)Select and open an Item in the Checklist items table by double-clicking on the highlight bar, or;
4)Click on the [Edit] button to open the Checklist Item record.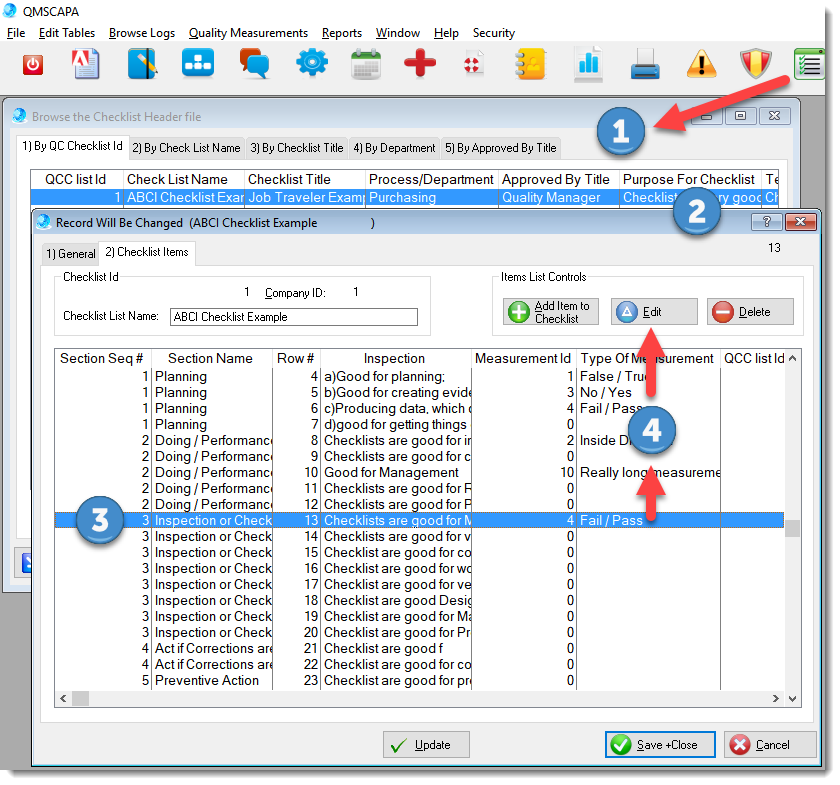 Browse Measurement Table
1)The Checklist Item Measurement table may be accessed from the Checklist Item form. The lookup button opens the Checklist Items Measurement Table.
2)Measurements may be [Added], [Edited], or [Deleted] from the Checklist Items Measurement Table.