The document Version Document History may be accessed and edited by opening the Document Index Record.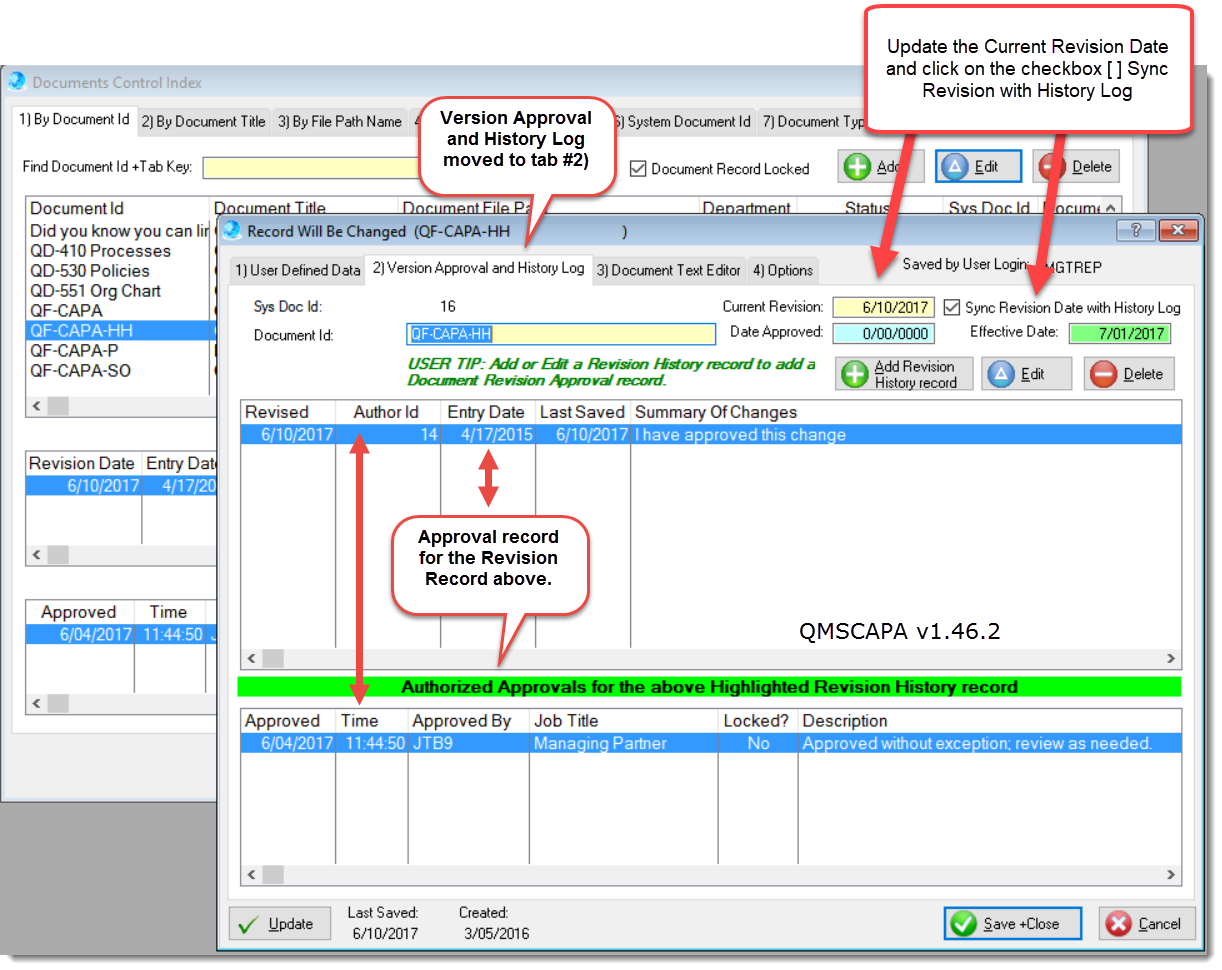 In the image above ...
A.Move the scroll bar to the document record to be changed. The Document Index record will open with double mouse click or by clicking on the edit button.
B.The tab 1) User Defined Data contains fields for identifying documents. Use the fields appropriate for your use.
I.The Version History contains revision history information.
C.The Document File Path may be used to catalog the location of the current or previous the documents.
D.If you elect to use PDFs for your released and approved documents, then you will be able to view those documents inside QMSCAPA.
Related Topics: