Browse Table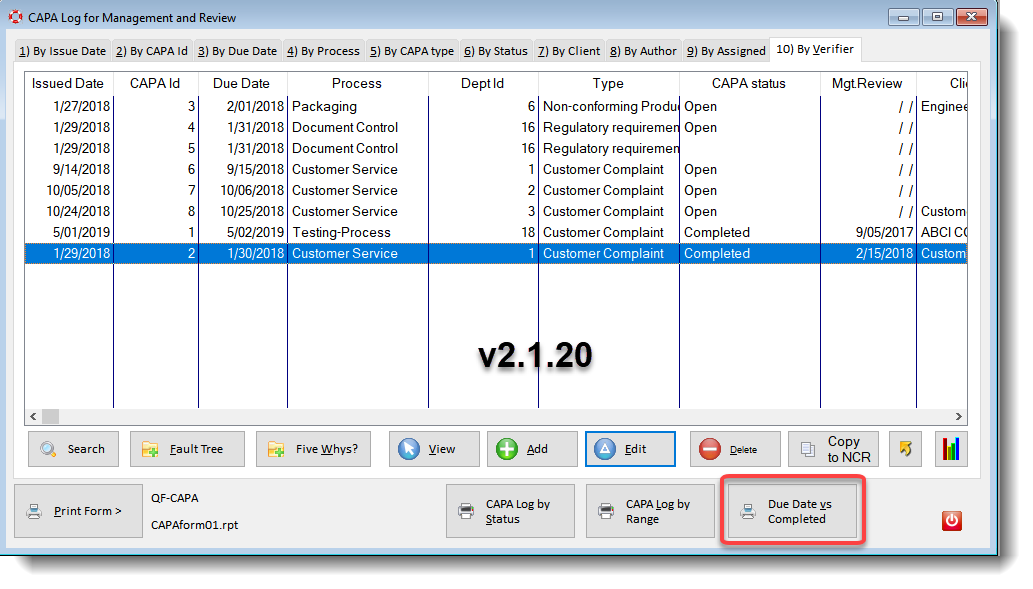 User Tip:
A CAPA record must be unlocked and, or the CAPA Status field must be set to 'DELETE'.
QMSCAPA v2 CAPA Form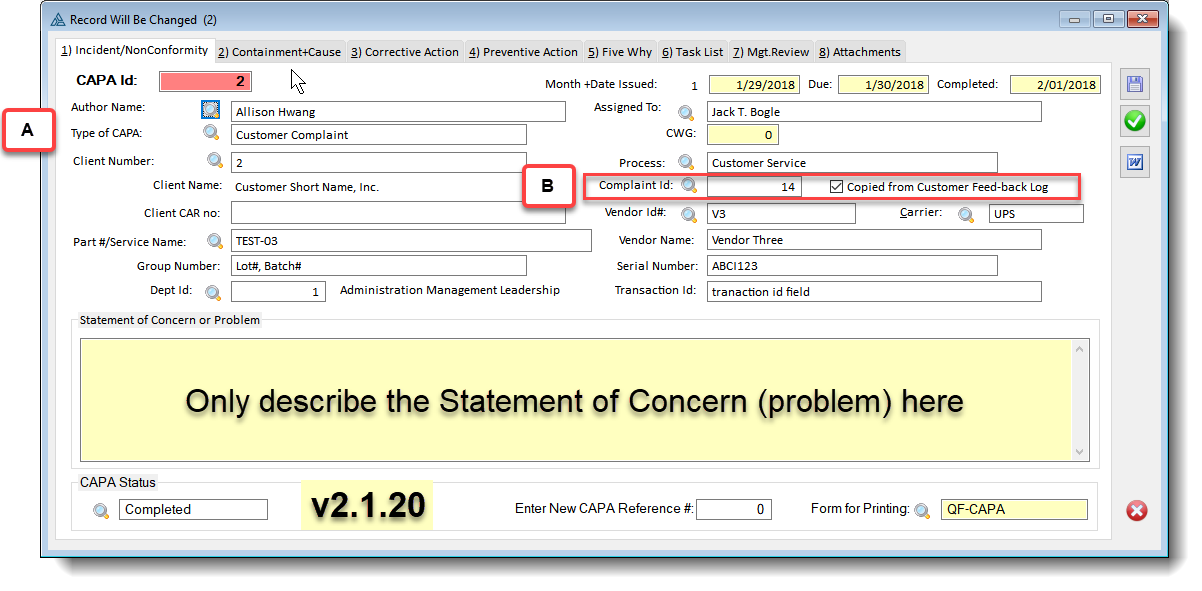 Window Tab row 1 through 8
1)Incident/Nonconformity
2)Containment +Cause
3)Corrective Action
4)Preventive Action
5)Five Why (5Why tool)
6)Mgt. Review (Management Review)
7)Task Assignments
8)Attachments
User Tip:
[A] Select the appropriate CAPA Type
[B] If a Customer Complaint Id is not 0 or empty then the CAPA Type defaults to "Customer Complaint". The "Copied from Customer Feed-back log" checkbox should be unchecked.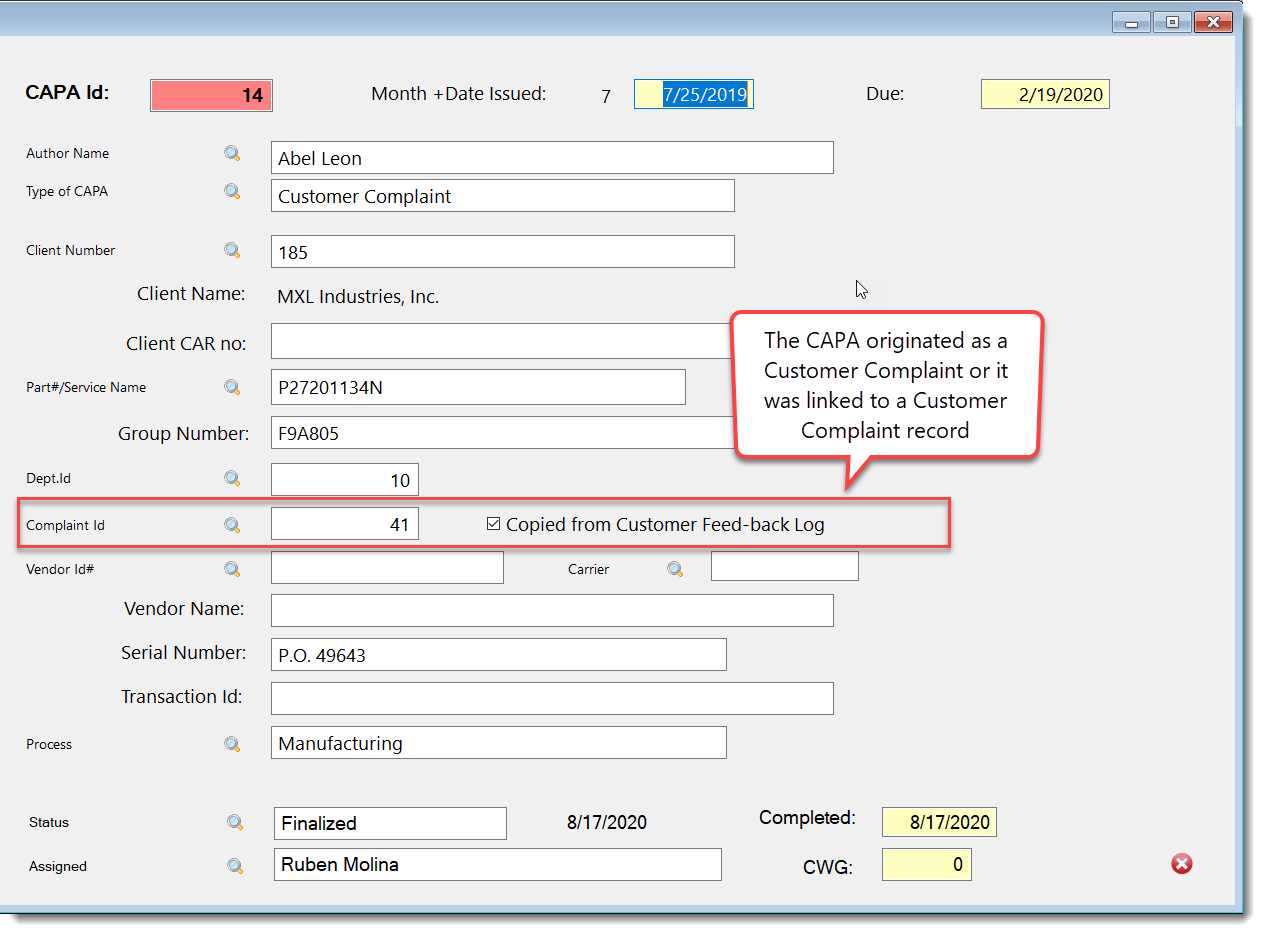 8D Window (CAPA filtered by CWG)
☑ AS9100 D Implementation & Templates Kit
☑ ISO 9001:2015 Implementation & Templates Kit
Online Internal Auditor Training Course ISO Management Systems
---
+1 800 644 2056